1-876-632-8200
Check Availability
Already Booked?

Free Excursions
Free Golf + Scuba Diving
No Fault Cancellation
Roundtrip transfers from
the airport in Montego Bay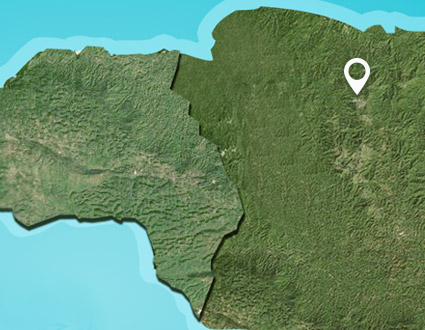 Black River
St. Elizabeth Parish, Jamaica
Distance from Negril Resorts:
1 hour 50 minutes
Black River & Y.S. Falls Tour
Set off on a boat ride safari amidst rare plants and wildlife on the Black River, Jamaica's longest navigable river. Then off to the spectacular YS Falls to take a plunge in the cool waters or be like Tarzan and do a rope swing.
Back to Interactive Map >
Take a trip back in time together
History isn't ho-hum, especially in Black River, a town on Jamaica's southern coast about an hour or so from Negril. Once a prosperous port town, Black River was the country's first town with electric lights and a racetrack, among the first towns with automobiles and telephones, and its first merchant houses built along the sea were technologically advanced. Black River makes a great tour for couples because many of the most magnificent homes have been carefully restored and furnished with period pieces, allowing you to imagine living here in the 19th century. The waterfront Invercauld Great House was constructed with timber imported from England and is considered a quintessential Georgian home. Waterloo is another 19th-century gem on Main Street built with English materials. It had electricity even before New York City, primarily so the owner's horses could enjoy air-conditioning.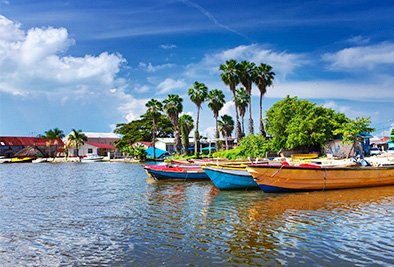 Many of Black River's public buildings are just as fascinating. The former police station was made with molasses, limestone and broken bottles. The walls were so impenetrable that in 1908 dynamite had to be used to create an opening for a gate. The town's white-columned Georgian-style courthouse overlooks the sea and is framed by two towering ficus trees, which are national monuments. Strolling through the streets of Black River, past one historical landmark after another, it's easy to picture yourselves as a 19th-century couple, enjoying life in Jamaica's most innovative and cultured towns at the time. Some things never change, as you'll see at Black River's old iron bridge, where crocodiles still bask on the banks waiting for passersby to toss tidbits.
Thank You