1-800-COUPLES
Check Availability
Already Booked?

Free Excursions
Free Golf + Scuba Diving
No Fault Cancellation
Roundtrip transfers from
the airport in Montego Bay
Couples Corner
Welcome to Couples Corner, where we explore all-things Couples, romance, adventure, cuisine and Jamaica. Join us on this journey as we share stories of our lovable staff, loyal guests and behind-the-scenes insights of these breathtaking resorts.
Jamaican Grata Cake Recipe and Demonstration
13 Jun, 2016
Hi Couples family,
One of the best parts about going to Couples Resorts and being in Jamaica, is no doubt, the incredible cuisine. One of my favorite activities to participate in while on-property is the cooking or pastry demonstrations, so I can learn a bit and take the recipes home to recreate when I am having major Jamaica withdrawals.
Our pastry demonstration class at Couples Negril focuses on local ingredients and recipes, some of which have been around for centuries and plays a major role in the Jamaican cuisine. The property offers this class once per week, so be sure you mark your calendar so you don't miss it while in Negril.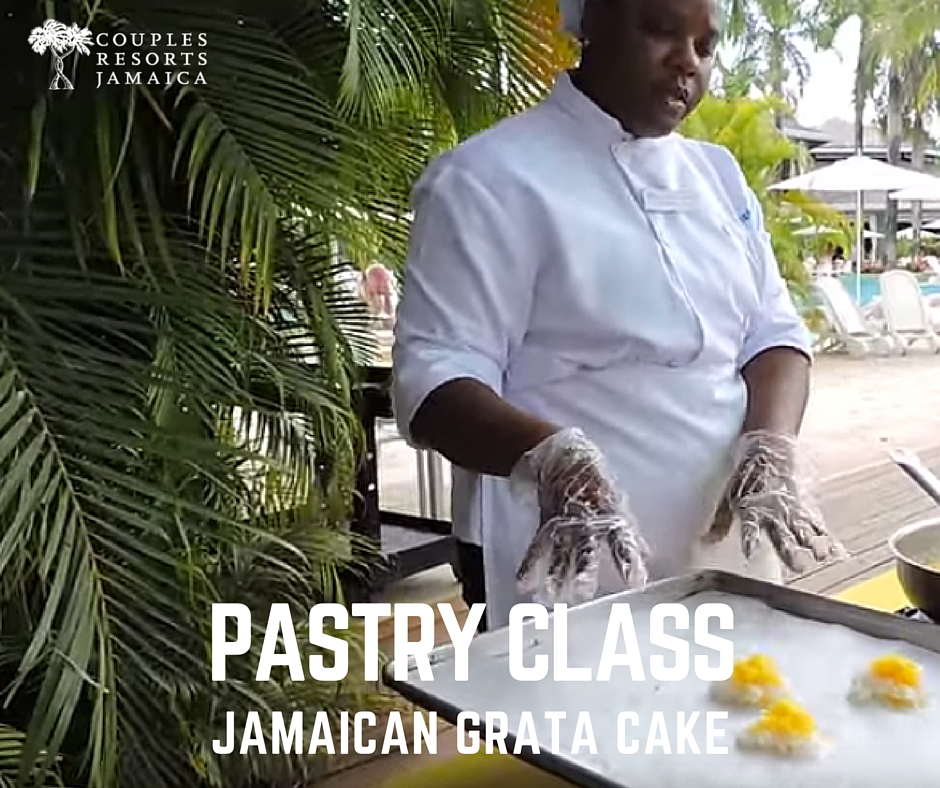 Read more