1-800-COUPLES
Check Availability
Already Booked?

Free Excursions
Free Golf + Scuba Diving
No Fault Cancellation
Roundtrip transfers from
the airport in Montego Bay
Couples Corner
Welcome to Couples Corner, where we explore all-things Couples, romance, adventure, cuisine and Jamaica. Join us on this journey as we share stories of our lovable staff, loyal guests and behind-the-scenes insights of these breathtaking resorts.
Couples Resorts Sustainability: A Love Letter to Jamaica
13 Feb, 2017
We focus on love at Couples, which includes love for guests, one another and our environment.
Loving our environment is second nature, as love is the center of all we do, and who we are.
This Valentine's Day we are bursting with pride to call our home Jamaica. She is beautiful, she is fruitful and she is soulful in all she does and puts her mind to. We are so proud to be a Jamaican company, family-owned and thriving by your love and support for our resorts, our staff and our product. We do what we do because of you, and we'd like to take this Valentine season to share with you how we share the love of Jamaica and this wonderful country all year long through our sustainability programs.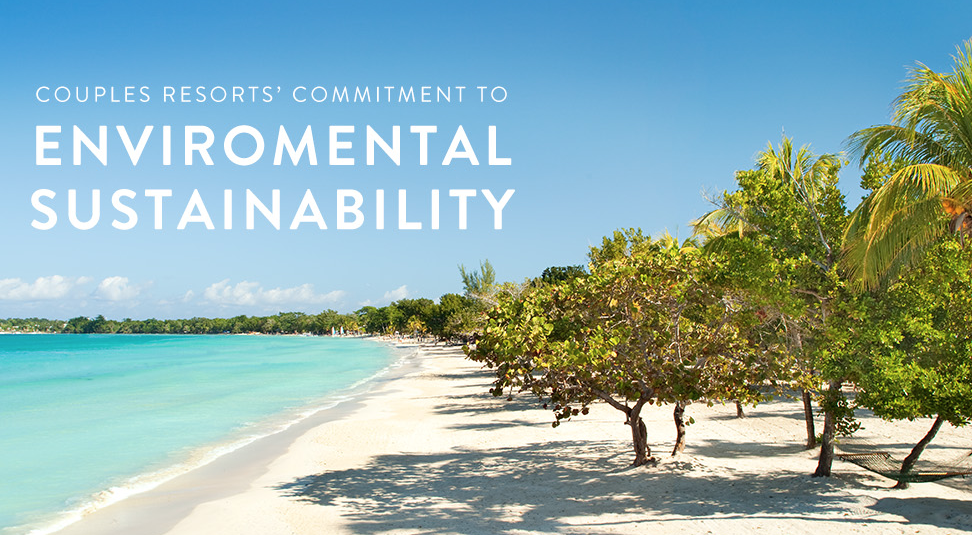 Read more