1-800-COUPLES
Check Availability
Already Booked?

Free Excursions
Free Golf + Scuba Diving
No Fault Cancellation
Roundtrip transfers from
the airport in Montego Bay
10 Tips for Great Summer Skin
29 Apr, 2017
Summer is just around the corner, and we spoke with Spa|Salon Team Leader Rasan Gordon at Couples Tower Isle to get her take on ten ways to pamper your skin with the heat is hot, humidity is even hotter, and you want to look and feel your best.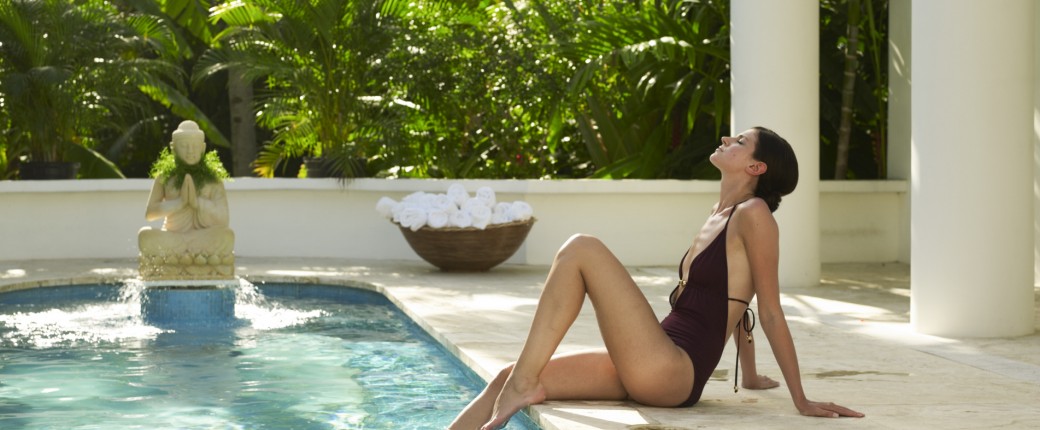 10 Tips to Great Summer Skin:
Frequent massages to keep circulation in your skin and to keep you relaxed.



Use of Sunblock. With the hot summer heat, it is important to keep skin protected with high SPF sunscreen (30 SPF is ideal). Also, make sure to reapply every few hours for maximum protection.



Moisturize. Keep skin supple and hydrated with lotion and serums.



Tone & Tighten. Exercise to release endorphins and keep your skin refreshed and hydrated.



Detox. Sweat our toxins in a steam room or sauna, and take care of your skin with a body wrap.



Sleep/ Rest. This is the best way to ensure beautiful, rejuvenated skin.



Eat right. Enjoy local and fresh fruits & vegetables.



Exfoliate!



Stay Hydrated. Drink lots of water to stay hydrated in the hot summer heat.



Meditation. Stay fresh free with meditation.
Here's to fabulous summer skin!