1-800-COUPLES
Check Availability
Already Booked?

Free Excursions
Free Golf + Scuba Diving
No Fault Cancellation
Roundtrip transfers from
the airport in Montego Bay
5 distractions that explain why your intimacy is fading
02 May, 2016
In a world where we are socially connected 24/7 and are empowered with a computer in the palm of our hand, it is easy to get wrapped up in social media, phone notifications and other distractions that take you away from quality time and communication with your partner.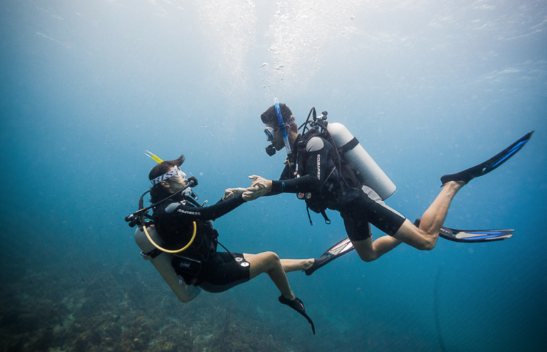 Distractions can be a relationship's worst nightmare if not handled and remedied quickly. Below we outline the top five distractions that explain why your intimacy may be fading:
Work.
Whether you are your own boss or work within a corporate environment a "9 to 5" rarely means that you are only working between the hours of 9AM and 5PM. A more realistic depiction is a "wake to sleep" punch card. With email just a touch away on smartphones and your name one command away from your boss's Siri, we are overly available. We check in when we wake up and sit on the couch in the evenings answering emails or thinking about all the "to-do's" tomorrow will bring. It is important for your relationship to try your best to only work when you are at work (what a concept!), then stop when you go home. Home should be a stress release from the workday, not an extension of work stress.

Your cell phone.
Your smartphone may be powering down your romantic relationship. Research from Baylor University's Hankamer School of Business confirms that cellphones are damaging romantic relationships and leading to higher levels of depression (Sept. 2015). With an impressive stat like that, it is important to set up boundaries with your phone and your relationship. For instance, when you are having dinner, you can create a No Cell Phone Policy. You can even keep a basket in the other room and have all kids or guests drop their phones in the basket so you can focus on communicating face to face and focusing on your real-world, most important relationships.

TV in the bedroom.
That fancy television set can be a big distraction when you are trying to be intimate in the bedroom. . . Instead of unwinding together all snuggled in bed at the end of a long day in peace and quiet, you are stimulated by the TV and set yourselves up to slip down a slippery slope. The TV can be a romance deflector because instead of focusing on each other, you're competing with a third party, and no one wants to be outnumbered by a television set. Instead, use the time before bed to catch up, cuddle and see where the night leads, distraction-free.

Differing schedules.
This may seem like a gimme, but if you are aware of the fact that different schedules can lead to rifts in relationships, you may be more inclined to do something about it. Although not everyone has the privilege to work the same hours or be home at the same time, you can do your best to schedule time that is just "yours". No kids, no phones, no one else, just you two. Whether it's a weekly date night you stick to, or even a Skype date if you are away from one another, taking the time to reconnect on a regular basis will do wonders for your relationship and overall intimacy.

Kids / family members.
As the saying goes, "first comes love, then comes marriage, then comes the baby in the baby carriage…". When life is happening and you are consumed by kids, activities, dance recitals, baseball games and birthday parties for little kiddos, it is hard to find time to carve out for you and your first love. Being a parent or grandparent can be tough, so make sure you take time with your busy schedules to schedule one-on-one time so you can remember why and how you fell in love in the first place. After all, it started with just you two, and now it's time to build your legacy for your family.
What other distractions would you add to the list? Let us know in the comments section below.