1-876-632-8200
Check Availability
Already Booked?

Free Excursions
Free Golf + Scuba Diving
No Fault Cancellation
Roundtrip transfers from
the airport in Montego Bay
Guest Spotlight: Tim and Lori Heckman
17 Oct, 2016
This month we are featuring Tim and Lori Heckman from Sidney, OH as part of our Guest Spotlight Series. Read on to learn more about this couple's special Couples Resort's love story. . .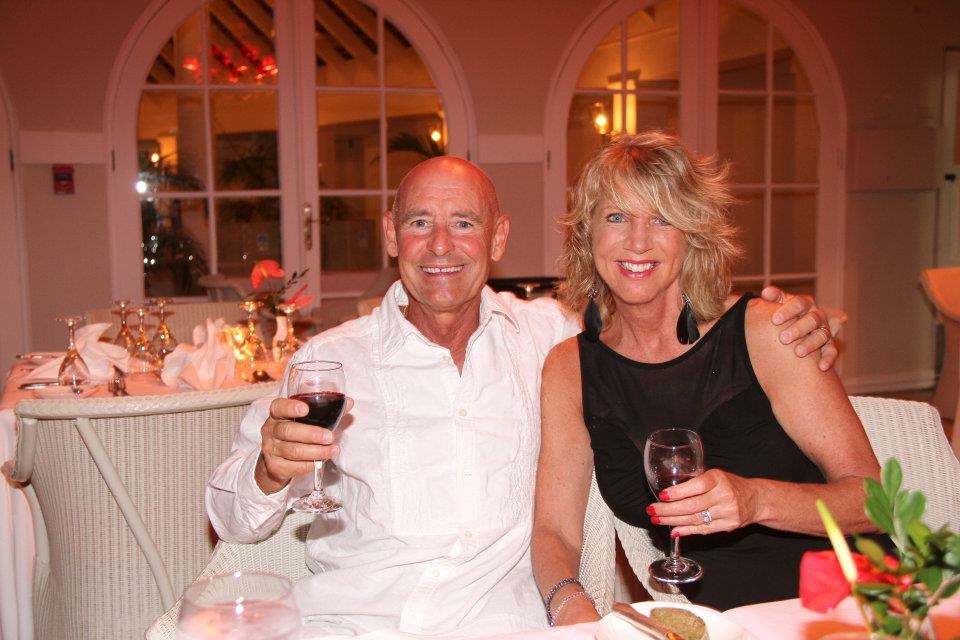 Carrie: How did you two meet?
The Heckmans: I was a waitress and Tim frequented my restaurant. I thought he was cute and I asked him out. He accepted. We have now been married 35 wonderful years.

Carrie: How many times have you been to Couples Resorts, and which properties?
The Heckmans: We have been to Couples Resorts 13 times. 4 at CTI, 7 at CSS and 2 at CN. We love all 3 but CSS our favorite.

Carrie: How has Couples played a role in your personal love story?
The Heckmans: Couples has played a role in our love life by we view our trips to Couples as mini marriage retreats. We also renewed our 25th wedding anniversary at Couples.

Carrie: What are the top three pieces of advice you would give to a first-time guest at Couples?
The Heckmans: The top 3 pieces of advice to first timers at Couples. 1. Take advantage of all the activities. 2. Get a couples massage (they are amazing)
3. Try the aunatural beach at least once.

Carrie: In your opinion, what makes Couples so unique?
The Heckmans: The name Couples makes Couples so unique. No children. For the most part everywhere you go, whether walking on the beach, dinner or an excursion its a couple. No spring break type atmosphere!!

Carrie: In a single word, describe what Couples means to the two of you.
The Heckmans: Couples means romance.

Carrie: Which staff members or fellow guests do you most look forward to seeing when you return?
The Heckmans: This is where the list gets long. We have got to know so many of the staff and look forward to seeing them each year. Staff include Marva, Jeanel, Sasky, Veronique, Tenesha, Colleen , Ruth, Dwight, Shelton, Malachi, Christopher, Lovel, and Rohon. One particular former waiter at CTI we have adopted as our fourth son and make time to visit him and his family high in the hills of Steertown.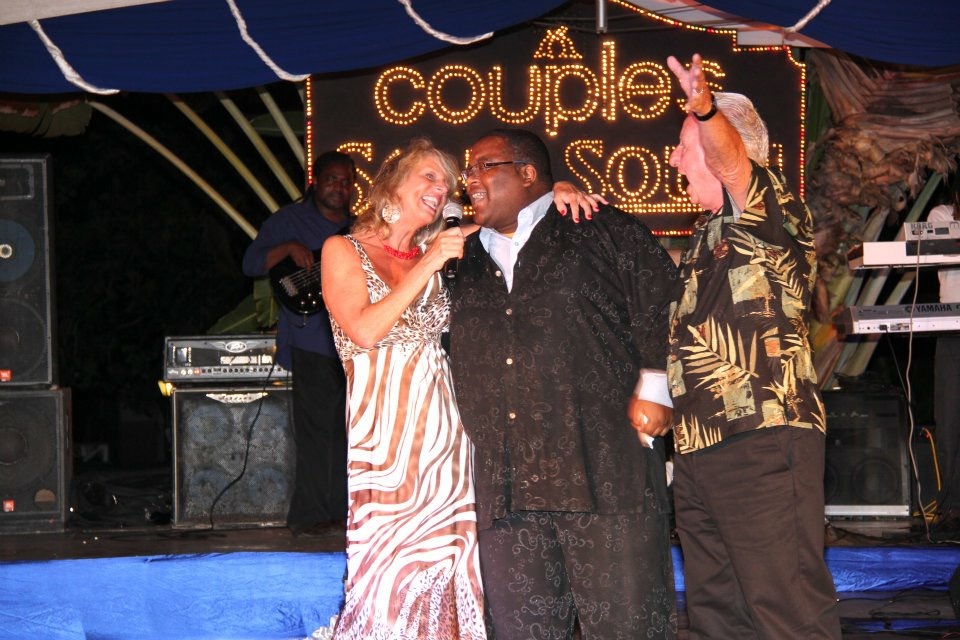 Friends that we have met are too numerous to mention but are from all over the US and Canada. We have met so many nice people that are repeaters to Couples like us. People ask us why we go to the same resort every year . For us we have never not had an amazing time , so once you have found your little piece of paradise it becomes your happy place and you look forward to it year after year. You might say we are Jamerican. Our license plate is Aciamaj (Jamaica backwards)

Carrie: Fill in the blank: Our ideal day at Couples consists of _______________
The Heckmans: Our ideal day at couples is to to do as little as possible (no agenda)We love the beach so lying on the beach, staring at the incredibly blue water, drinking Red Stripe, Hummingbirds, Miami Vice, Rum Runners..... You get the idea and not having a care in the world. Then maybe take a nap and get ready for a romantic delicious dinner.