1-800-COUPLES
Check Availability
Already Booked?

Free Excursions
Free Golf + Scuba Diving
No Fault Cancellation
Roundtrip transfers from
the airport in Montego Bay
Guest Spotlight: Lance and Kaylee Cibik
26 Apr, 2017
Hi Couples Family -
This month as part of our Guest Spotlight Series we are featuring Lance and Kaylee Cibik from Charlotte, North Carolina. Although they haven't been back since the first week of Kaylee's pregnancy (they didn't know she was pregnant at the time!), all of the staff members were saying they should have a baby soon... little did we know! Even Lee Issa told them! Learn about their Couples love story and why they really hope to make it back soon!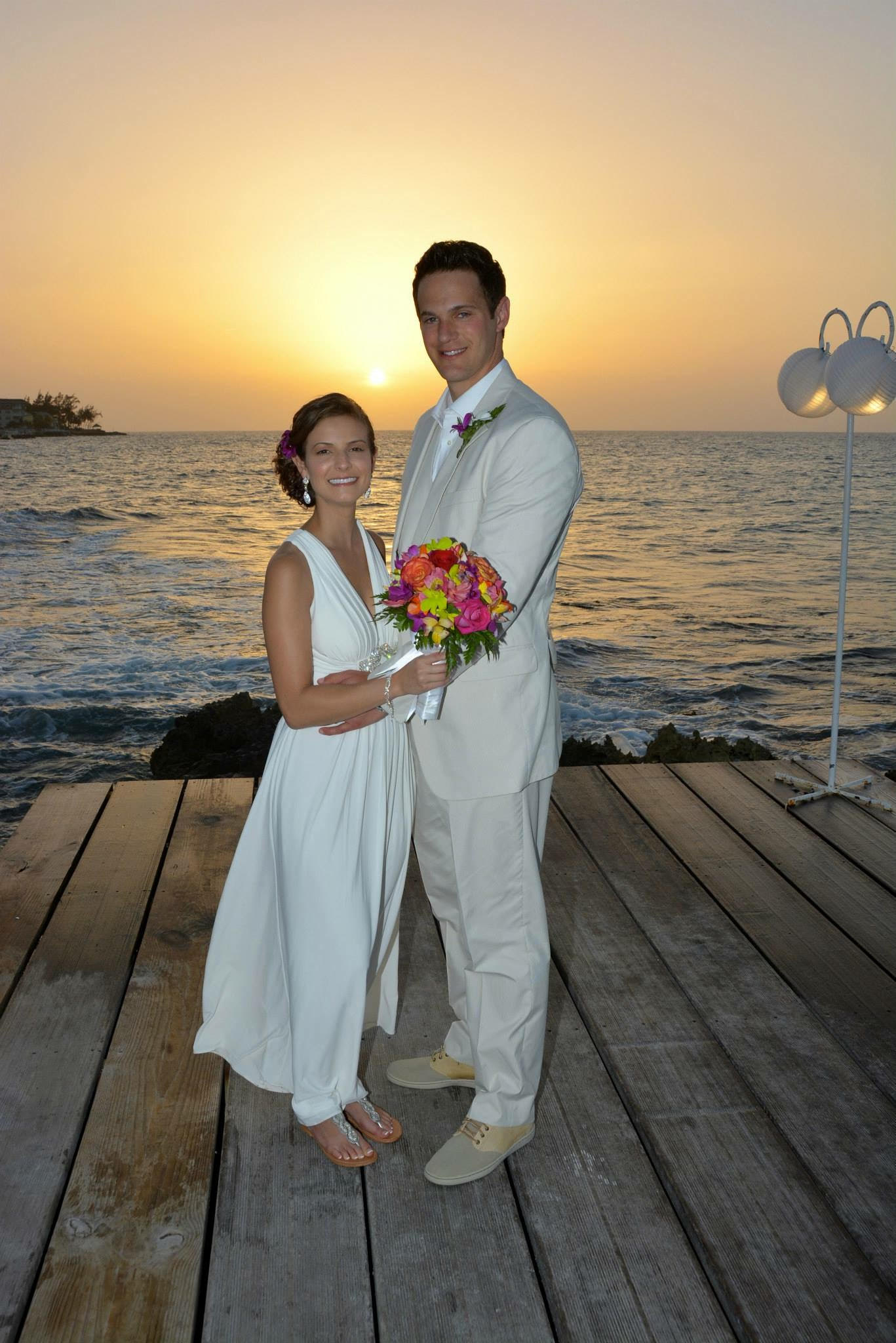 Carrie: How did you two meet?
The Cibiks: We met at our local gym. Our first date was the next day...back at the gym!
Carrie: How many times have you been to Couples Resorts, and which properties?
The Cibiks: We have been to Couples Tower Isle three times. We have visited all three of the other properties though.
Carrie: How has Couples played a role in your personal love story?
The Cibiks: When we had our first vacation at Couples, we immediately fell in love with the resort and the staff. We knew we wanted to have our wedding there one day! We got married 2.5 years ago on the Island at Couples Tower Isle. It was the most magical day! We now have beautiful memories that will last a lifetime.
Carrie: What are the top three pieces of advice you would give to a first-time guest at Couples?
The Cibiks: 1. Kick back and relax. Everything you could ever want is right at your fingertips at Couples: beautiful scenery, amazing cuisine and fun activities! 2. Make sure you participate in everything that couples has to offer. Go to the front desk and book your reservations for the restaurants at the resort. Take advantage of the water sports that are included. You can even go scuba diving and hike up waterfalls, take tennis lessons and bet on crab races. ;) 3. Take time to get to know the staff and immerse yourself in their culture. They are so friendly and fun and are a BIG part of the reason we go back to visit.
Carrie: In your opinion, what makes Couples so unique?
The Cibiks: It honestly feels like it is our little piece of heaven on this earth.
Carrie: In a single word, describe what Couples means to the two of you.
The Cibiks: Happiness
Carrie: Which staff members or fellow guests do you most look forward to seeing when you return?
The Cibiks: The list goes on and on but we will send a shout out to a few that we have known the longest! Kirk and Byron, Katie Paul, Travis, Donald, Chavelle, Angeleke, Dale, Odrae, Leonard, Romaine to name a few ;)
Carrie: Fill in the blank: Our ideal day at Couples consists of _______________
The Cibiks: Waking up early to catch the first seat at breakfast and drink their amazing Blue Mountain Coffee, take a tennis lesson with Colin, lay out and take a nap on the beach, go to The Verandah (our favorite) for dinner and catch The Silver Birds Steel Drum Band before calling it a night!
Thank you, Kaylee and Lance for your love for Couples! We hope to welcome you back home soon.
Carrie