1-800-COUPLES
Check Availability
Already Booked?

Free Excursions
Free Golf + Scuba Diving
No Fault Cancellation
Roundtrip transfers from
the airport in Montego Bay
Guest Spotlight Series: Mr. & Mrs. Bernat
18 Jul, 2016
Hi Couples family,
For this month's Guest Spotlight, we are featuring Bonnie and Mike Bernat from Suffolk, Virginia.
Read their Couples Resorts love story now below.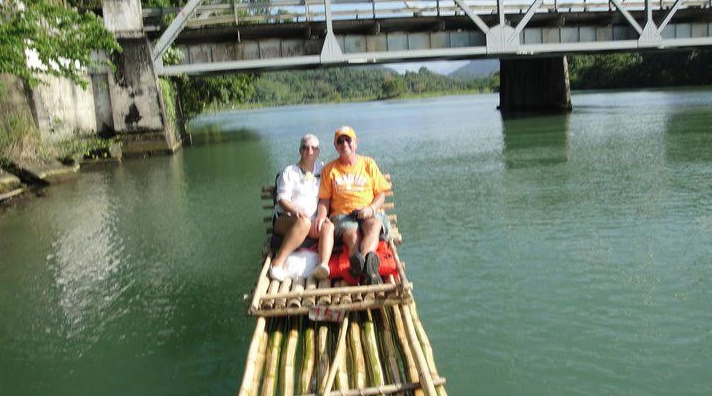 Carrie: How many times have you been to Couples Resorts, and which properties?
The Bernats: Mike and I have been to Couples Resorts a total of 9 times. We are already booked for this December as well!
Carrie: How has Couples played a role in your personal love story?
The Bernats: Couples rekindles our love for each other. We celebrate our anniversaries, marriage and survival of cancer.
Carrie: What are the top three pieces of advice you would give to a first-time guest at Couples?
The Bernats: Mike and I would tell a newcomer to Couples Resorts to get to know the staff. They do remember you! They are hard working, very gracious people. Secondly, enjoy the freebies available to you, at the resort: The diving excursions, the Tree House Couples Massage, and the Sunset Catamaran trip. Lastly, there are yoga, exercise, cooking classes and just plain fun stuff, if you need to get out of the sun for awhile.
Carrie: In your opinion, what makes Couples so unique?
The Bernats: Couples is very unique. It is like "Coming Home". The staff remembers you and cannot do enough to ensure your stay with them is "The Very Best".
Carrie: In a single word, describe what Couples means to the two of you.
The Bernats: Couples means "Celebrations" for us!
Carrie: Which staff members or fellow guests do you most look forward to seeing when you return?
The Bernats: There are three particular staff members who stand out: Franklin, one of the Bell Hops, he always greets you with a smile and a hug upon arriving at Couples. Marcia Griffiths and Nateshia Banks are two of the sweetest and hardworking gals. Just can't do enough for you.
Carrie: Fill in the blank: Our ideal day at Couples consists of _______________
The Bernats: Our ideal day at Couples begins with a coffee start on our balcony, omelets for breakfast, walking the beach, sunset catamaran trip and listening to the local vocalists in the piano bar or on the beach with the bonfire ablaze! About sums it up!
Thank you, Bonnie and Mike for offering to be a part of our Guest Spotlight Series!
If you or someone you know would like to be featured on the blog, please email me at carrie@couples.com.
One love,
Carrie