1-876-632-8200
Check Availability
Already Booked?

Free Excursions
Free Golf + Scuba Diving
No Fault Cancellation
Roundtrip transfers from
the airport in Montego Bay
Helpful Last-Minute Valentine's Day Gift Ideas for Her
08 Feb, 2016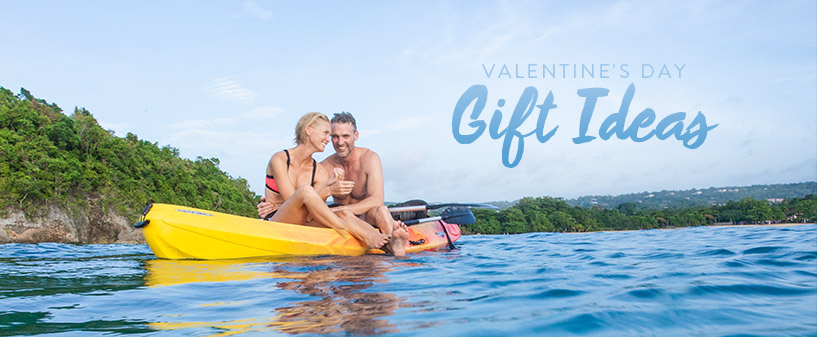 Hi Couples family, Just six more days until Valentine's Day and I want to help out the fellas this week who are feeling a bit flustered with finding the perfect gift idea to show your lady you care. Below I have outlined helpful, last-minute Valentine's Day gift ideas she's sure to love:
Because Valentine's Day is on a Sunday this year, you have the entire day to make her feel special. Plan a day where you take her to all of your favorite places and end the night with a quiet night in. Start off with your favorite brunch spot, then walk to a local landmark or do a favorite daytime date activity like bike riding, kayaking or hiking. Then, treat her to a scoop of her favorite ice cream or dessert spot before you head home for a romantic night in.
Wake up early and make her breakfast in bed, complete with a love note that is handwritten on a piece of paper. Tell her your top 5 things you love the most about her.
Set the house up for romance. Get a sitter for the kids and make dinner or order takeout from your favorite restaurant. Light some candles, put on some music, and when she comes home, ask her to dance to "your song".
If you are apart, send her a text message or email every hour on the hour with a trait you love most about her. She will love reading sweet insights into how you feel about her.