1-876-632-8200
Check Availability
Already Booked?

Free Excursions
Free Golf + Scuba Diving
No Fault Cancellation
Roundtrip transfers from
the airport in Montego Bay
An Elevated Jamaican Adventure - New Inclusions
15 Mar, 2017
Couples family,
It's no secret that Jamaica is known for its expansive white beaches, rugged mountains, breathtaking waterfalls and authentic Caribbean hospitality. When you are at Couples Resorts you get the true Jamaican experience. This summer, we are providing guests with access to even more excursions to explore during your stay. From horseback riding in the waves to zip lining amongst lush canopies, we are offering premium tours for a limited time. Put on your vacation hat and let's get planning!
NEGRIL
Stay at Couples Negril or Couples Swept Away and enjoy a special opportunity to participate in any of the below tours.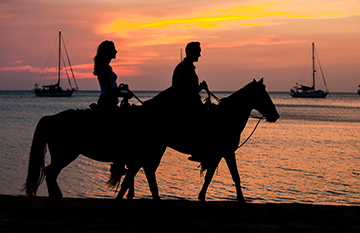 Chukka Horseback Tour
Saddle up, partner! You and your +1 are going to start your adventure on a spectacular horseback ride through Jamaica's backcountry. You will pass farmland, explore the ruins of an 18th century sugar plantation and hear tales of Jamaica's colorful history. Then experience an unparalleled, exhilarating bareback ride into the warmth of the Caribbean Sea atop your swimming horse.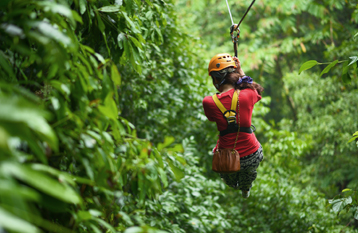 Chukka Canopy Zipline Tour
Are you an adrenaline junkie? Strap on your helmet and harness, it's time to cruise the Jamaican canopies. Hear and see the rushing waters below as you enjoy six traverses coupled with intermittent nature walks, making your way up to 35 miles an hour.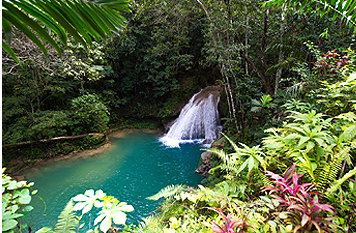 Black River / Y.S. Falls
Spot crocodiles on a Black River boating adventure and splash beneath the breathtaking Y.S. Falls, just about an hour outside of Negril.
OCHO RIOS
If you're staying with us at Couples Tower Isle or Couples Sans Souci, you can enjoy any of the below premium tours with our current promotion. Which one would you pick?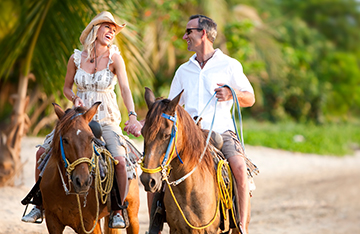 Hooves Horseback Tour
Hooves is a family-owned operation of more than 20 years, and many of our guests have known and loved this sweet family and the horses they have rescued and brought back to health over the years. Enjoy a fun, romantic ride along the beach and a tour of the Great House as you explore the history of Seville.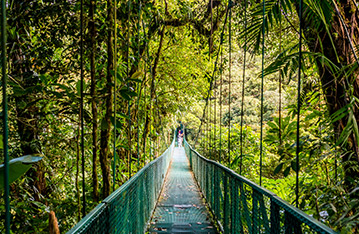 Mystic Mountain
Want to see Ocho Rios from a different vantage point? Taking a tropical forest adventure tour up to the 700-foot mystic mountain peak will do just that. Soar through Jamaica's tree canopies via zipline and bobsled down the famous Mystic Mountain on this exhilarating trip.
Martha Brae River Rafting Tour
Martha Brae is the island's #1 rafting attraction and is a beautiful three mile tour of the breathtaking river. Sit back, relax and enjoy the gorgeous Jamaican scenery hand in hand with your love.
Simply book a minimum five-night stay by March 31 and travel May 1 - Oct. 31, 2017 to receive this special, limited-time offer.
Learn more: http://couples.com/summer-tours