1-800-COUPLES
Check Availability
Already Booked?

Free Excursions
Free Golf + Scuba Diving
No Fault Cancellation
Roundtrip transfers from
the airport in Montego Bay
Negril Anniversary Weekend 2017
02 Oct, 2017
Dubbed "The place to be in October", the western end of Jamaica comes alive with extravagant anniversary celebrations from our Negril-based resorts.
Each year, the resorts transform their usually quiet properties to showcase breathtaking décor, delectable cuisines with mouthwatering desserts and top-class entertainment. And, we all know that no great party would be complete without multiple bars to keep you refueled.
Each year Couples Swept Away and Couples Negril celebrate their anniversary over Columbus Day Weekend in the fall. This year to celebrate their 19th anniversaries, both resorts will commence their merriments on Friday and culminate on Saturday.
Themed "Glitz and Glamour", Couples Swept Away jumpstarts the weekend with the Elite Orchestra Band providing entertainment at the cocktail party at the Aura Lounge, followed by two scintillating shows featuring Melville Williams/Joan Dixon and concluding with Kevin Clarke.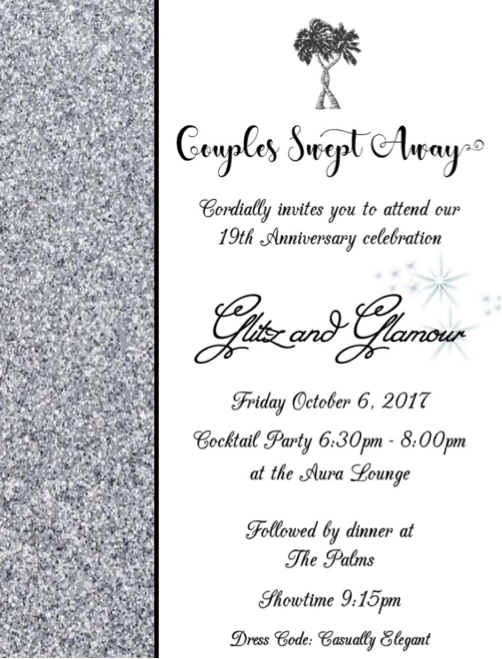 Just five minutes down the road, Couples Negril will host a "Roots, Rock, Reggae" anniversary celebration. Couples Negril has pulled out all the stops to ensure that no one will forget 2017, AND WILL remember to book for 2018…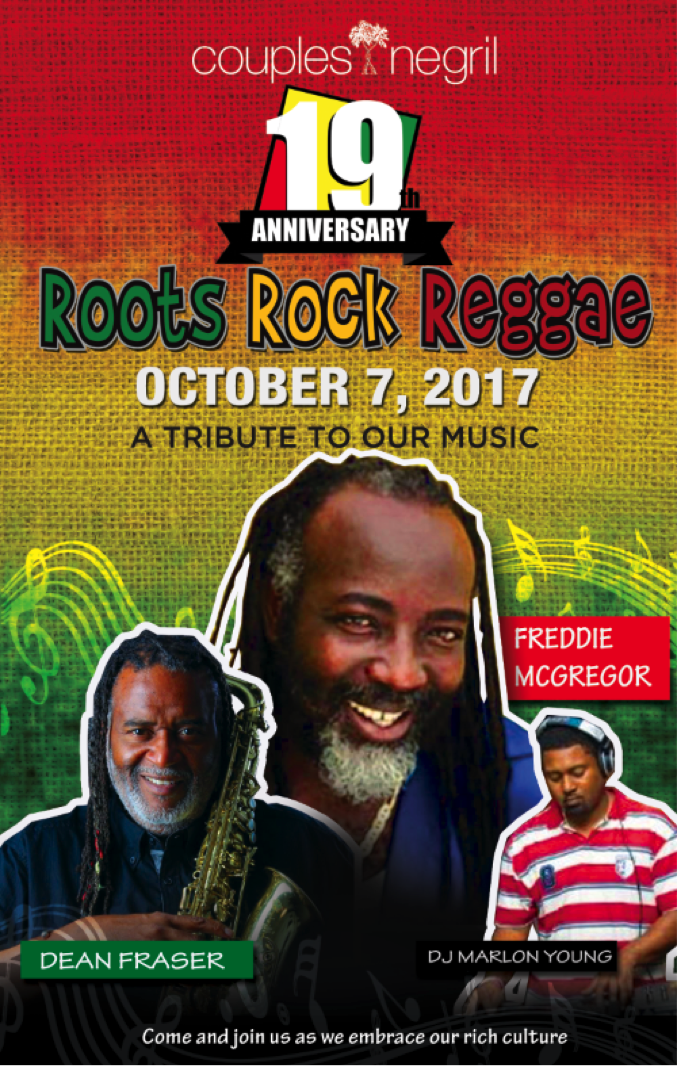 Nyabinghi drummers will provide the first phase of entertainment for the cocktail hour after which they will turn the heat up with two top local performers: one of reggae's most durable and soulful singers Freddy McGregor and world-renowned saxophonist Dean Fraser. Guests can be assured that this is an evening they will never forget.
Two evenings filled with delicious cuisines and world-class entertainment awaits… so if you haven't booked yet call us toll free at 1-800-COUPLES.
Still unsure? Check out some of the highlights from our celebrations held last year.