1-800-COUPLES
Check Availability
Already Booked?

Free Excursions
Free Golf + Scuba Diving
No Fault Cancellation
Roundtrip transfers from
the airport in Montego Bay
Real Romance: John and Ann Betar, Married 83 Years
11 Apr, 2016
This year, after 83 years together, John and Ann Betar became the longest married couple in America. They eloped on November 25th, 1932 after fleeing their close-knit Syrian neighborhood in Bridegport, Connecticut. They drove as fast as they could to Harrison, New York to avoid Ann's father's plans to marry her off to a man 20 years older.
Read their story and advice for married couples below. Enjoy!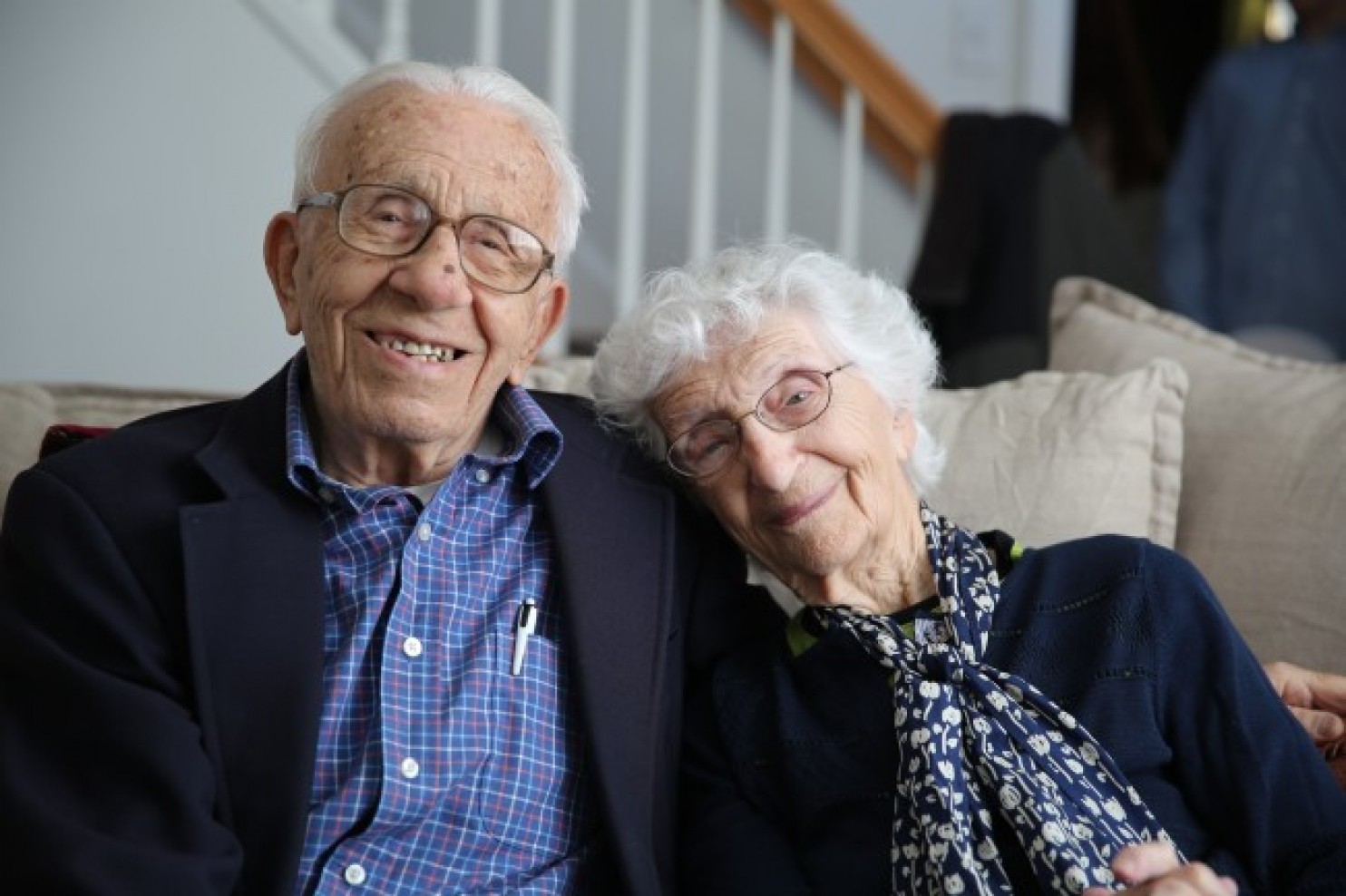 Ann: "John was not the boy next door, but the boy across the street who I loved."
John: "That's why she married me, she loved that car."

To put it in historical perspective, when the couple got married in 1932, the Great Depression was at its worst, Franklin D. Roosevelt had just been elected president, John F. Kennedy was a high school student, and Adolf Hitler was about to come to power in Germany.

John: "We have watched the world change together. The key is to always agree with your wife."

John and Ann Betar raised their family in Bridgeport, where John ran a grocery store before becoming a realtor.
John: "I was a fruit peddler and we had a lot of vegetables. We lived on vegetables."
Ann: "We were lucky to eat!"

They have 5 children, 14 grandchildren, and 16 great-grandchildren.

Ann: "That's what makes life what it is. We were fortunate enough to live long enough to see this. It's really one of the most gratifying things in the world to see your grandchildren, your great-grandchildren become adults."

So what's the secret to making marriage last a lifetime?
John: "Just contentment....with what you have, what you're doing."
Ann: "Don't think that life is great all the way around."
John: "It's only about cooking. It's only about cooking, that's the only arguments we had."
Ann: "See? That's what he thinks! It's only about the cooking."

And the Betar's advice for married couples nowadays:

Ann: "Marriage isn't a lovey-dovey thing, you know, for 81 years. Couples expect miracles of each other like 'you have to agree with me, this is what I want to do,' but it doesn't work that way."
John: "You learn to accept one another's ways of life, agreements, disagreements -- disagreements on your children, preparation on bringing up your kids. That was the main interest was our children"
Here's to you both, Ann and John, and to true, lasting romance.
One love,
Carrie