1-876-632-8200
Check Availability
Already Booked?

Free Excursions
Free Golf + Scuba Diving
No Fault Cancellation
Roundtrip transfers from
the airport in Montego Bay
Relationship in a rut?
Here are 10 ways to bounce back.
27 Apr, 2016
Is your relationship in a rut? Over time it is easy to get lazy in your relationship, and all of a sudden you barely talk, let alone have meaningful conversations to check in with your partner on a consistent basis. A romantic relationship is the center of the household and is the basis for which children, friends and family can get a realistic glimpse into what a healthy and happy relationship entails. It's time to get back on track and show them how it's done.
Here are 10 ways to reignite the spark in your love life.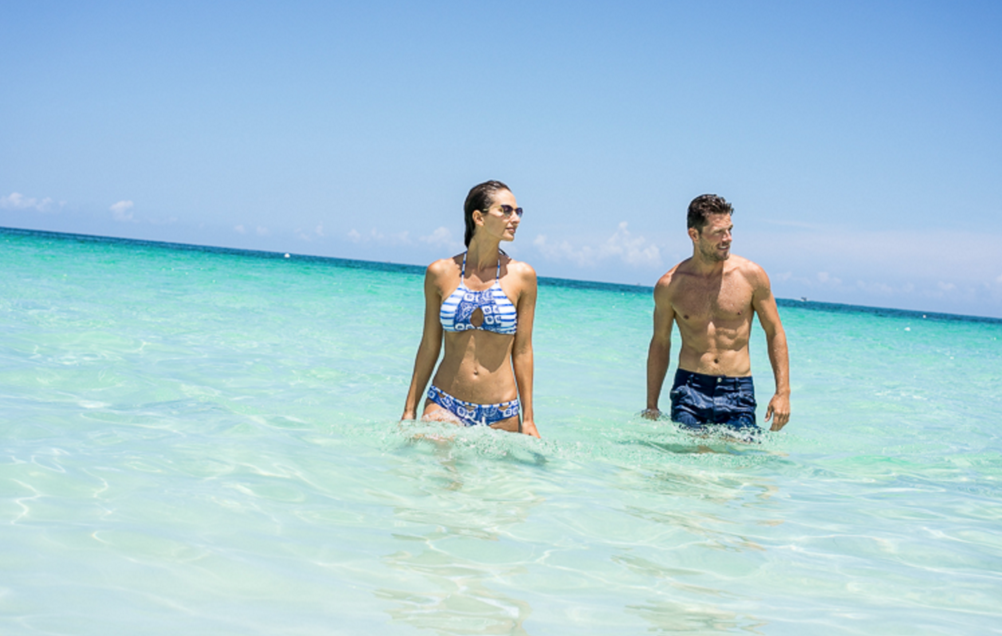 1. Pick a hobby for the two of you.
Start something new that the two of you can learn as a team. Whether you decide to put on your sneakers and find local trails to hike or bike on the weekends, or you decide to pick up a new TV series to watch habitually together cozied up on the couch, a new hobby or interest is a wonderful way to reconnect.
2. Write down a bucket list of things you want to do or accomplish together over the course of the year.
Bucket lists are a fantastic way to lay out your hopes and dreams for the year ahead. Over dinner and a nice bottle of wine, grab a notepad and daydream about what you'd like to do, places you would like to see, and experiences you want to tackle in the course of a year. Next, prioritize that list and start planning!
3. Cook together.
Cooking can be a very sensual and fun experience when collaborating creatively as a team in the kitchen. Think ahead about menu planning, go to the store together, put on your favorite music and open up your favorite bottle of wine or rum punch cocktail as you get to chopping, conversing, and cooking. Sip, taste, and see where the night takes you.
4. Plan a vacation for just the two of you.
After you've written up that Bucket List (see above), pick your top place you'd like to visit and start planning your romantic getaway. Vacation is the ultimate way to disconnect from everyday life and reconnect with your partner. No kids allowed on this one. Make it a second honeymoon, just you two and a sense of adventure to rediscover one another all over again.
5. Work out together to boost self-confidence.
Endorphins make people happy, and happy people have greater self-confidence and are generally more positive. When you look good, you feel good, from the inside, out. Pick a new sport or gym class to do as a couple, and reap the benefits of a healthy lifestyle. You'll have more energy and can use that energy any way you can dream… perhaps more cooking, or the initiative to really tackle that Bucket List!
6. Write each other random love notes.
In a world where we are attached to our cell phones and email, a traditional, old fashioned love note can go a long way. Whether you leave a note in their lunch, under their windshield wiper before they head off to work, or a traditional letter that you mail and they receive in the mail box, take time to put pen to paper and let them know how much you care. Trust me, you'll get A LOT of extra brownie points with this one.
7. Set a weekly date night.
This is a big one. Your relationship rut is not going to go away on it's own without some tender love & care. It'll take habitual effort, and what better way to escape the rut than by scheduling a weekly date night. Block out a day or night of the week that is best for you, block the time, add to the calendar, and stick to it. Whether you can go out to dinner every Thursday night, or you end up having a late dinner by candlelight at home after you've put the kiddos to bed, take the time to prioritize your relationship with intentional time.
8. Reminisce about "the good ole days".
The rut didn't always exist, so pull back the memories and reminisce about your love story and how it all started. Whether you re-watch your wedding video or go back to where you had your first date, it will be fun and reenergizing to think about where you started, and where you want to go from here.
9. Start a project you can do together.
Although you may not be Chip and Joanna Gaines, you can still get excited about a new household project. Perhaps it's creatively DIYing a room together (or not). The point of a new project is to relearn how to work as a team through a process at which you have an end goal you can both be proud of. Plus, the extra time together to dream up and execute the project will go a long way to reinvigorate your relationship.
10. Give back.
Only those who have learned the power of sincere and selfless contribution experience life's deepest joy: true fulfillment. - Tony Robbins
Volunteering together or picking a charity you want to donate to is such a rewarding way to embrace those less fortunate than yourselves. At the end of the day, you have someone who cares deeply for you and would do anything to make your relationship great. Give back, and you will receive more than you can comprehend in perspective, as your relationship mends and you bond over doing good for those less fortunate.
What would you add to the list? Let us know in a comment below, or tweet @CouplesResorts with your two cents.