1-876-632-8200
Check Availability
Already Booked?

Free Excursions
Free Golf + Scuba Diving
No Fault Cancellation
Roundtrip transfers from
the airport in Montego Bay
Romantic Summer Date Ideas
02 May, 2016
The days are lazy and the sunshine is boasting longer and longer hours . . . summer is here. Embrace the changing of the seasons by seizing the opportunity to love on your loved one with quality one-on-one time. Grab the picnic basket, put on your summer swimsuits, head out to hear local live music and explore other romantic summer dates that are sure to keep your love as fiery as the summer heat.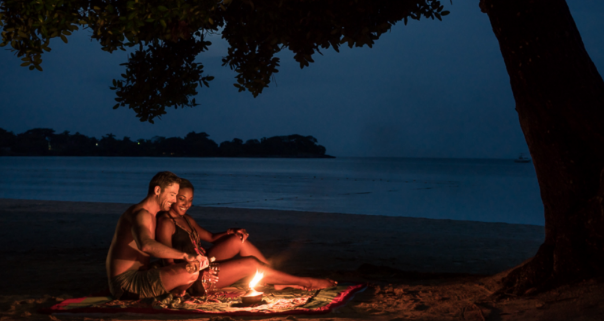 Below we have gathered five romantic summer date ideas that you can start daydreaming or planning for the ultimate summer of love:
Romantic Picnic for Two
Find a spot that is romantic for the two of you and your love story. Perhaps it is close to where you had your first date, where you got engaged, or where you shared your first kiss. Pick your place, then pick what's in the picnic. A good picnic includes a soft blanket, good food that is easy to eat (could make at home or pick up your favorite takeout), a nice beverage (or two) that you can enjoy together, and portable speakers to set the mood with a custom playlist. Put on some of your favorite songs, or songs that elicit some of your most memorable experiences together. Then, snuggle up and enjoy a summer sunset.

Barefoot & Beachin' It
Don't be afraid to show some skin and enjoy the summer heat. Whether you live near the beach, a lake, or by a pool, grab your suits and sunscreen and make a day of being carefree as you live the dream of sand in your toes and the sun on your nose. Bring games to enjoy together like paddleball, or rafts to float hand in hand in the water. Pack your favorite summer tunes, drinks and eats, and flirt. . . a lot. Embrace young summer love at any age.
Music to your Ears
Summer is all about evening concert series and live music with locals, enjoying the long summer days. Research who is coming to your local venues and plan a couple date nights around seeing your favorite artists or bands. Select a mix of concerts including seeing amateur musicians play a small hole-in-the-wall venue, a concert in a local park, and a big name performance at the large venue in town. Concerts are a fun way to make summer memories with the one you love, and after all, that's what life is all about.

Cozy Night In
Summer can be a hectic time with busy travel schedules, schlepping kids off to camp and hosting out-of-town guests. Sometimes, the most romantic gesture is to plan a date night IN. Avoid busy restaurants or activities, and host a romantic night for two right from the comfort of your own home. Plan a meal you two can cook together while enjoying a nice bottle of wine and your favorite tunes in the kitchen, then set the table for a romantic ambiance before snuggling up on the couch for a movie night.

Kids at Heart
Remember how much fun you had as a kid during summer vacation? Reminisce and reinvent the fun as summer date ideas! Play games in the pool, go miniature golfing and eat cotton candy at the local fair. Stay up late chatting about life, and pitch a tent in the backyard for the ultimate adult campout (No cheating if an air mattress is included. Hey, your back isn't eight years old still). Whatever you do, do it with enthusiasm as you revert back to that childlike excitement. Go ahead, it's fun!