1-876-632-8200
Check Availability
Already Booked?

Free Excursions
Free Golf + Scuba Diving
No Fault Cancellation
Roundtrip transfers from
the airport in Montego Bay
Staff Spotlight: Nicholas Lynch, Operations Manager at CSS
08 Aug, 2016
Hi Couples family,
This month we are featuring the lovable Operations Manager at Couples Sans Souci, Mr. Nicholas Lynch. Read the full interview below to learn more about what makes this manager so special to us at Couples Resorts.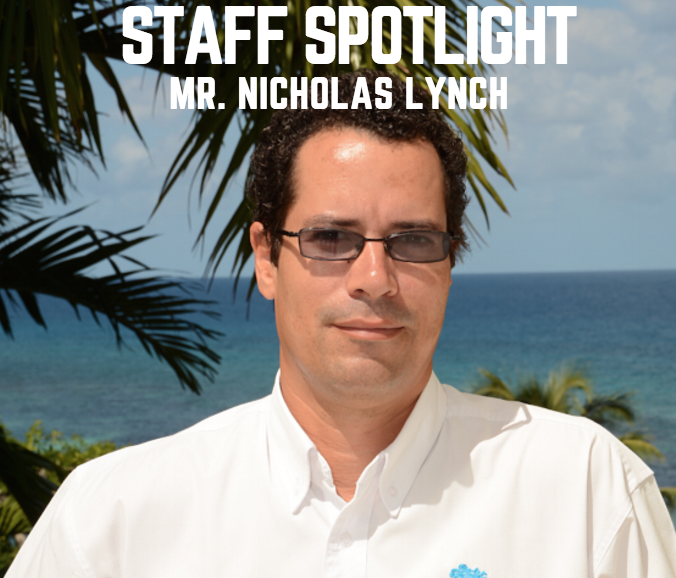 Carrie: How long have you been employed to Couples Resorts?
Mr. Lynch: Four and a half years
Carrie: What do you like most about your job?
Mr. Lynch: It's extremely dynamic. Every single day brings new challenges - our constant goal is to ensure that we exceed our guests' expectations but the route that we take to achieve that goal can and must vary depending on an incredible array of variables.
Carrie: How has working for Couples Resorts impacted your life?
Mr. Lynch: This has been an extremely enjoyable period in my career. The company culture here is somewhat unique in that we place a premium on personality rather than work experience which is one of the reasons why our team is so incredibly welcoming.
Carrie: What is your favorite food/dish?
Mr. Lynch: That is an unbelievably difficult question to answer. I love to eat and would have to consider myself a bit of a foodie, so it's tough to isolate even a single type of cuisine. At the moment I'm in love with Tandoori Chicken but my attention is sure to shift to something even more delicious by the end of the week.
Carrie: Is there a particular person who motivates/inspires you at work?
Mr. Lynch: I work with a very demanding General Manager – he's been the driving force behind this resort for well over a decade. Every facet of the operation and resulting guest experience is important to him. I've always tried to incorporate this ethos throughout my career so it's very inspiring to work with someone else who shares the same philosophy and has been able to successfully incorporate it into a resort.
Carrie: Tell us a bit about your family life.
Mr. Lynch: I have a superhero wife and depending on when this questionnaire is published, I have either two or three beautiful children. The first two are girls, the third one is going to be a surprise.
Carrie: What is your most memorable moment or interaction with a guest?
Mr. Lynch: There's no one particular moment or interaction with a guest that I can discuss that stands out, but I always enjoy the conversations that I have with our guests at the weekly Returning Guest Dinner. This is really an incredible opportunity to spend time with our guests in a purely social setting and I've had some wonderful conversations at that dinner over the years.
Carrie: Describe Couples Resorts in one word...
Mr. Lynch: I need two - Authentically Jamaican
Carrie: What is your greatest achievement to date?
Mr. Lynch: Becoming a husband and father. Neither has been as easy as I initially thought they would be, but both are far more rewarding than I could have ever imagined.
Carrie: How did you get into your current role?
Mr. Lynch: I wasn't actually looking for a job in a hotel at the time. I was actually in the process of starting my own marketing company when I was called to interview. I never for a minute thought that I was going to accept the position but I was really impressed by the team that I interviewed with and had always held Couples Resorts in high regard. Sometimes some of the best career choices start as complete accidents.
Carrie: In your opinion, what makes CSS so unique?
Mr. Lynch: Couples Sans Souci is unusual in so many ways. The resort topography is highly unusual for a beach resort, there are so many different and unusual locations for our guests to explore. I can't think of another resort that can boast of multiple beaches, cliffside views, a mineral grotto, a pond, mineral springs, and enough space for you to get lost on a romantic walk. The natural beauty is spectacular, there's nothing quite like it.
Do you have a staff member you would like to see featured? Email me your recommendation at carrie@couples.com.
One love,
Carrie