1-800-COUPLES
Check Availability
Already Booked?

Free Excursions
Free Golf + Scuba Diving
No Fault Cancellation
Roundtrip transfers from
the airport in Montego Bay
Staff Spotlight: Tia Rooney
09 Oct, 2017
This month as part of our Staff Spotlight Series, we are featuring Tia Rooney, Wedding Planner for Couples Resorts.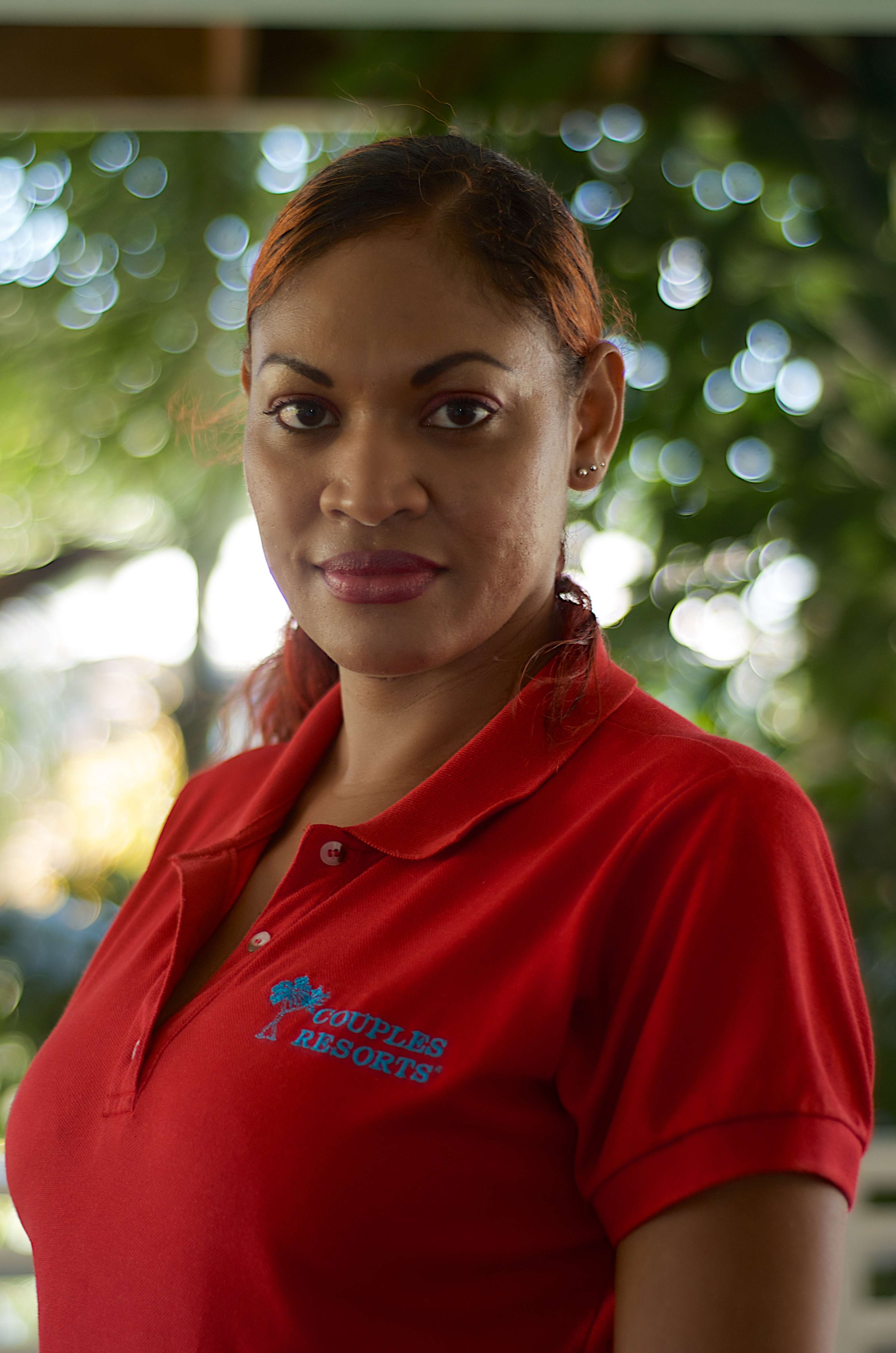 Carrie: How long have you been employed to Couples Resorts?
Tia: I worked at Couples Sans Souci from 2000-2005, in several Departments (Reservations, Guest Relations, Weddings & Group Sales). I have been at the Head Office since 2013.
Carrie: What do you like most about your job?
Tia: My job is multifaceted. I am not only a Wedding Planner, but a Sister, Mother, Coach, Accountant, Decorator/Designer, Food critic, Problem solver and Professional organizer all at once. This breaks up the daily routine, as each Bride requires a different part of you at that particular time. The satisfaction of the Bride & Groom is what gives me the most pleasure.
Carrie: How has working for Couples Resorts impacted your life?
Tia: Working at Couples Resorts has afforded me the opportunity to grow as an individual. When you do a job you enjoy, everything is in alignment in your life. You get to go to bed knowing the next day will be great.
Carrie: What is your favorite food/dish?
Tia: I love food and I will eat almost anything, as long as I don't have to catch it & kill it myself. But if I had to choose a "favorite" it would be anything seafood.
Carrie: Is there a particular person who motivates/inspires you at work?
Tia: My dreams, aspirations and personal goals motivate me daily. The ability to do what needs to be done, without influence from others, encourages me to complete tasks, even when challenging, without giving up.
Carrie: Tell us a bit about your family life.
Tia: I have been blessed with a handsome son, a beautiful daughter, an amazing life partner who is my absolute best friend & a loving Shihpoo.
Carrie: What is your most memorable moment or interaction with a wedding couple?
Tia: As every couple is unique, the planning of each "Dream Wedding" is memorable & exciting for me.
Carrie: Describe Couples Resorts in one word...
Tia: Awesome!
Carrie: What is your greatest achievement to date?
Tia: My 2 children are the greatest achievements of my life.
Carrie: What are your top 3 moments with guests thus far?
Tia: I don't have a top moment, as each couple is different and each has their own special moments.
Carrie: How did you get into your current role?
Tia: I have been a part of the Hospitality Industry for over 20 years. I have been fortunate enough to have worked in a number of Departments while working on property, and the Wedding Department was my absolute favorite. I feel I was destined to continue after leaving the Industry for a short while, in the Wedding arena.
Do you have a staff member you'd like to see on the spotlight? Email me at carrie@couples.com.
One love,
Carrie