1-876-632-8200
Check Availability
Already Booked?

Free Excursions
Free Golf + Scuba Diving
No Fault Cancellation
Roundtrip transfers from
the airport in Montego Bay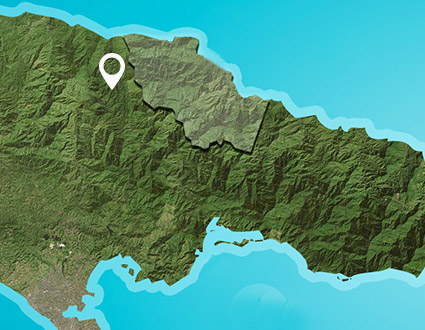 Martha Brae
Trelawny Parish, Jamaica
Distance from Ocho Rios Resorts:
1 hour and 51 minutes
Martha Brae Rafting Excursion
Enjoy the island's tranquil beauty on a 30-foot bamboo raft built for two as it's navigated down the beautiful Martha Brae River.
Back to Interactive Map >
Make new memories together
As legend follows, in the 1500s a young Arawak girl named Martha Brae was rumored to have known the location of a secret gold mine. Forced by Spanish conquistadores to guide them to the treasure, she led them into a cave and used her mysterious powers to change the river's current, drowning the Spaniards instead. Her ghost is said to linger there, still guarding her secret.

This spooky story shouldn't scare you, but you can still hold hands and keep each other close as you embark on this romantic ride down the Martha Brae River. The excursion's entrance point encompasses six acres of beautifully manicured lawns and includes a picnic area, a full service bar, two souvenir shops, and a swimming pool. Before embarking on the tour, guests can also take a stroll through Miss Martha's Herb Garden, a presentation of Jamaica's herbs famous for their medicinal, healing properties.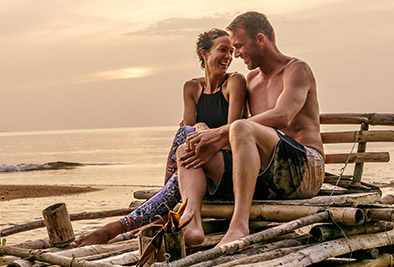 Lean back into each other's arms as you leisurely drift down the river on a private bamboo raft, custom built for two. Friendly local guides will steer you between the river's lush banks at a slow and peaceful pace. Take in the swaying mango and banana trees, hanging vines and sugarcane, while tropical birds and butterflies soar overhead. At times it will feel as if you have the river all to yourselves.
Thank You