1-800-COUPLES
Check Availability
Already Booked?

Free Excursions
Free Golf + Scuba Diving
No Fault Cancellation
Roundtrip transfers from
the airport in Montego Bay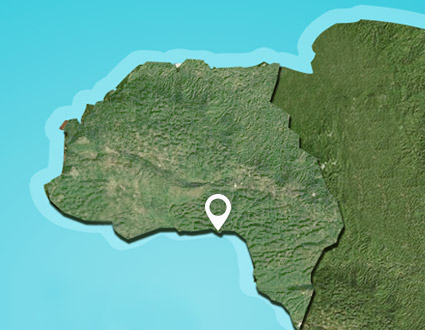 Mayfield Falls
Westmoreland Parish, Jamaica
Distance from Negril Resorts:
1 hour and 15 minutes
Mayfield Falls Tour
Journey through rural towns and villages to one of Jamaica's best waterscapes. Relax under the waterfalls or soak in one of 20 natural mineral springs.
Back to Interactive Map >
Falling in love
There's something about the sound of cascading water that soothes the spirit and brings couples closer. So just imagine the effect of 21 waterfalls spilling into clear natural pools, all surrounded by some of the most biologically diverse flora in all of Jamaica. That's Mayfield Falls, a slice of paradise about an hour's drive east of Negril. Fed by the gently flowing Mayfield River as it tumbles out of the Dolphin Head Mountains, the falls are one of Jamaica's top eco-tourism attractions. Reaching the river can be just as inspirational as the falls, as it requires a meandering walk through the rainforest. You can expect to see bright splashes of exotic flowers in the dense greenery, indigenous birds and butterflies, and maybe even wild goats grazing. Then, after passing over a bamboo bridge and descending a flight of rustic steps cut into the riverbank, you will ease into the water and head upstream. It's best to hold hands because some of the rocks are slippery and it just makes the experience all the more enjoyable. Considering the many waterfalls that lie ahead, it's easy for couples to find one for themselves and relax under the massaging cascade.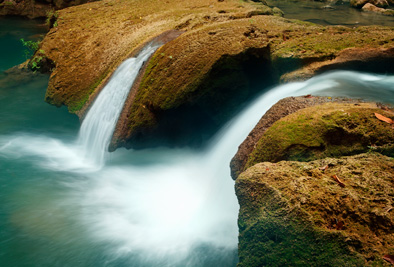 Or if you're feeling more adventurous, there are several tree stands along the way, where you can both leap feet first into the deepest pools. Be sure to make it all the way to the uppermost waterfall, known as the Washing Machine. Standing under the 10-foot cascade with the water rushing over your bodies makes for a great picture..
Thank You