1-800-COUPLES
Check Availability
Already Booked?

Free Excursions
Free Golf + Scuba Diving
No Fault Cancellation
Roundtrip transfers from
the airport in Montego Bay
Private Dining on the Beach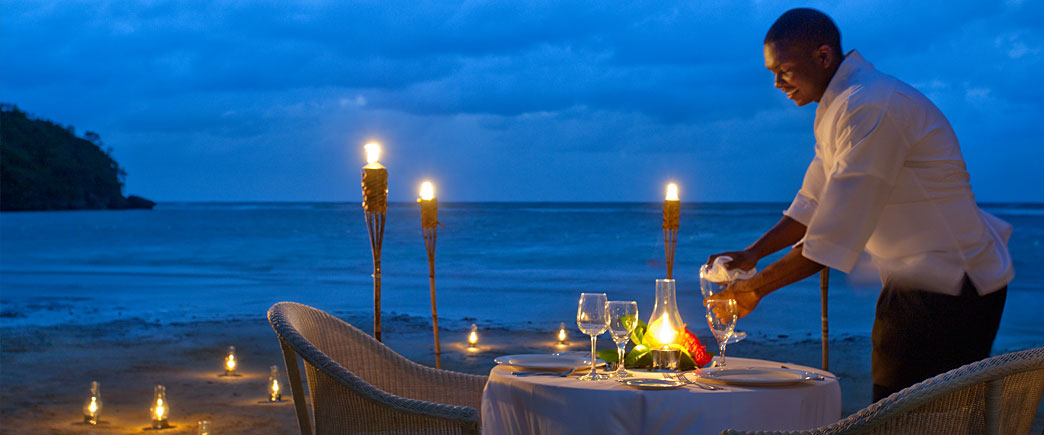 For the ultimate in romantic evenings, allow our talented culinary team to create an unforgettable private candle-lit meal for you under the stars—complete with Couples private label wine, three delectable courses of Caribbean—inspired cuisine and the soothing sounds of the waves lapping onto the beach.
Reserve your Private Dinner

Fall in love again with our private dinner on our beautiful beach. Reserve your private dinner online, contact the Romance Concierge in advance, or visit the guest services desk upon arrival for reservations.
Private Beach Dinners are available each day between 7:00 pm and 8:30pm except Tuesdays and Fridays, for $200 per couple. Private dinners also available at our gazebos.