1-800-COUPLES
Check Availability
Already Booked?

Free Excursions
Free Golf + Scuba Diving
No Fault Cancellation
Roundtrip transfers from
the airport in Montego Bay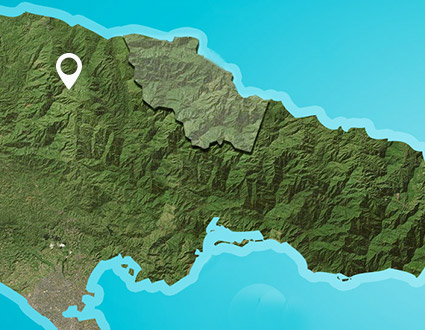 Zip Line
St. Ann Parish, Jamaica
Distance from Ocho Rios Resorts:
45 minutes
Chukka Adventure Tours
River-tube and zipline your way through the mountains, as you enjoy a back-to-nature adventure on your vacation with this most exciting and exhilarating tour like no other. The experience of gliding silently on traverses high through the trees is the closest thing you will ever experience being a jungle bird.
Back to Interactive Map >
Share an adrenaline rush
Nothing gets the blood pumping faster than racing through the treetops on a zipline, high above the jungle floor. It's the ultimate adrenaline rush, guaranteed to bring couples closer as they clutch each other in excitement between rides. Jamaica's first, longest, fastest and most hair-raising zipline is at H'evans Scent, an adventure park in the densely forested hills of St. Ann that overlook Ocho Rios. The names of the ziplines alone—Leap of Faith and Short and Spicy—are enough to raise goose bumps. The real fun (and screaming) begins after you're strapped into the safety harness and step off a soaring wooden platform into thin air. It's all downhill from there, as you zip through the trees at heart-pounding speeds of up to 35 miles per hour. You'll be treated to a literal bird's-eye view of the gorgeous tropical landscape below so don't blink because it goes by fast. While ziplines are solo rides, you can share a similarly exhilarating thrill on the park's appropriately named Screamer.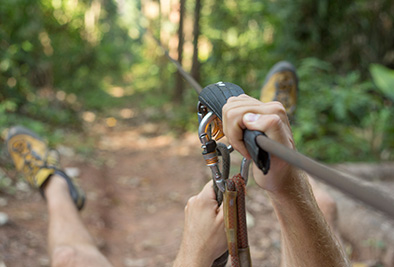 It's a tandem swing of sorts that drops you and your loved one straight down from 80 feet up. Of course right before impact, the Screamer catapults you skyward for another jaw-dropping view of the countryside. The rush is so intense that most couples don't realize they're still holding hands until they step out of the Screamer.
Thank You