Close
Book On
Couples.com
For the Best Price
Free
Excursions
Free Golf
+ Scuba Diving
+
No Fault Cancellation
Roundtrip transfers
from the airport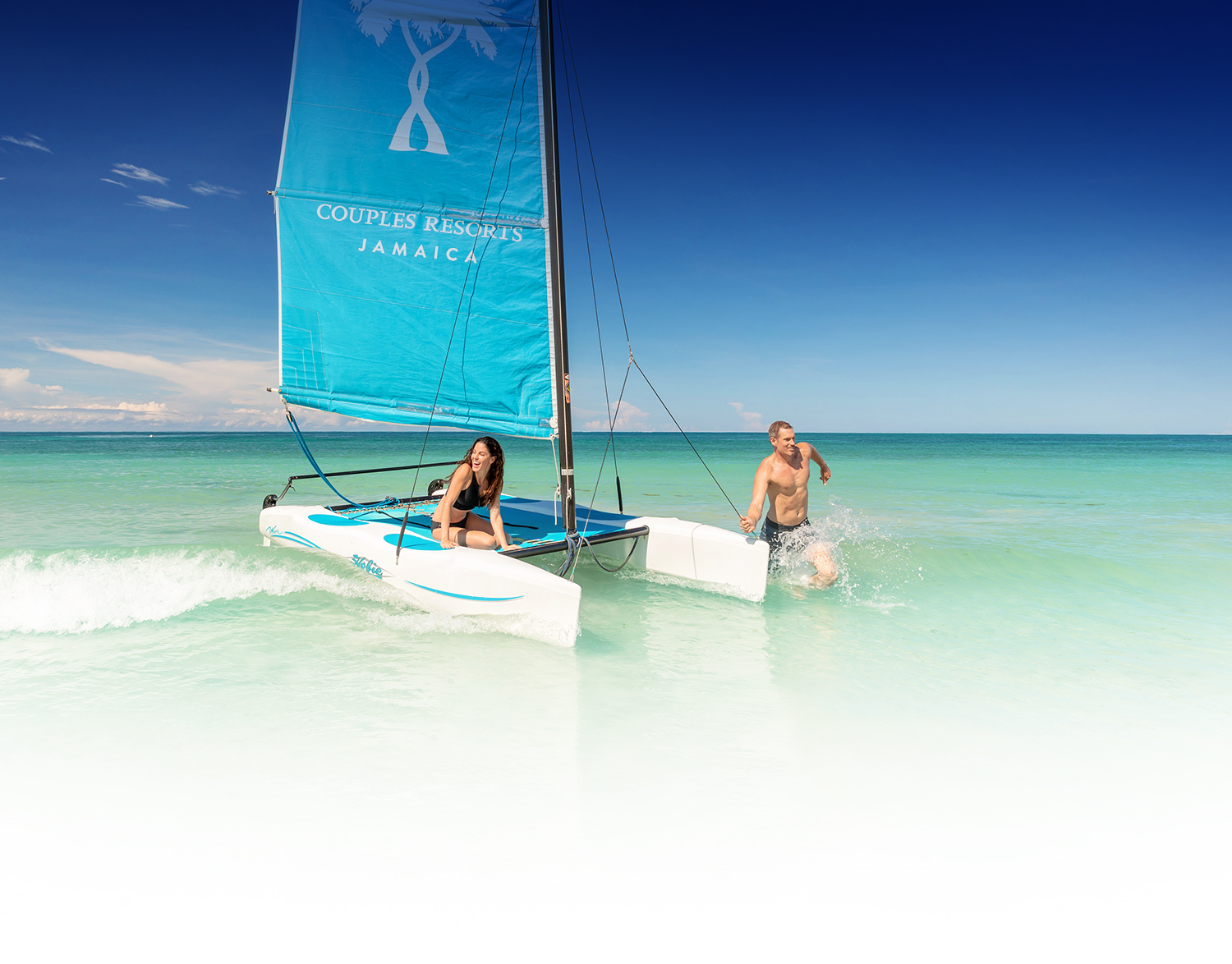 Things To Do For Two In
Negril
Activities
Set on 19 acres fronting Negril's world-famous Seven Mile Beach, Couples Swept Away is a haven for sports enthusiasts. Our 10-acre fitness complex, the largest in Jamaica, features 10 tennis courts, squash and racquetball facilities, a fully equipped fitness center, and much more. If your idea of things to do in Negril, Jamaica includes sand, head to the beach for sea kayaking, snorkeling, sailing, windsurfing, and scuba.
Award Winning Spa
A haven of serenity, our award-winning spa features an extensive menu of body treatments, facials, beauty services and massage therapies (including aromatherapy and couples massage) that take relaxation to a new level of bliss.
Sports & Fitness Complex
For activity-seekers, Couples Swept Away offers state-of-the-art fitness facilities, professional grade tennis courts, a full menu of classes and so much more. Our 10 acre sports & fitness complex includes: lit tennis courts, two squash courts, two racquetball courts, a fully equipped gym, 25-meter lap pool, aerobics, yoga, an outdoor jogging track, steam rooms, saunas, jacuzzi, and a basketball court. All lessons and training sessions are included.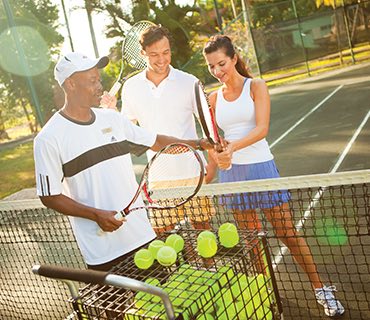 Complimentary Tennis Lessons
Whether interested in a game of singles, doubles or simply a lesson to improve your serve, our five professional-grade clay and five hard surface courts along with our seasoned tennis pros are sure to please even the most passionate tennis player. Sign up for daily private USPTR instruction or participate in an energetic group clinic twice a day. Indoor racquetball, squash and table tennis are also available.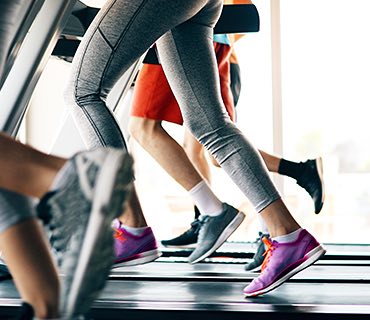 Fitness Center
Head to the Sports Complex to work out in a fully equipped fitness center featuring all the latest cardio and weight training equipment. Join a pick-up basketball game on our outdoor court or take a job around the outdoor track. Our team of certified trainers will design a routine just for you.
Juice Bar
Savor our fresh juice of the day or sip a tropical fruit smoothie at the Seagrape Cafe overlooking Seven Mile Beach or the indoor/outdoor Sports Juice Bar at the Sports Complex.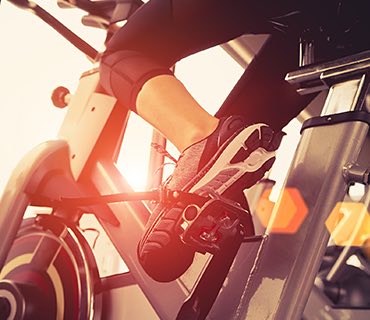 Spinning Classes
Group spin is offered whenever we have a guest instructor, however couples are welcome and encouraged to spin on their own. Please ask at the Front Desk if group classes are available during your stay.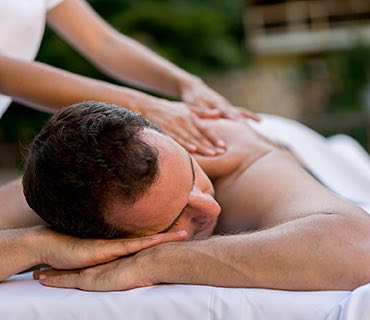 Massage Classes
Our professional massage staff shares tips on the fine art of massage, teaching couples how to give each other this amazing and romantic treat. Classes are offered three times per week.
Lap Pool
Go easy on your joints with a swim in our 25-meter lap pool located in the Sports Complex.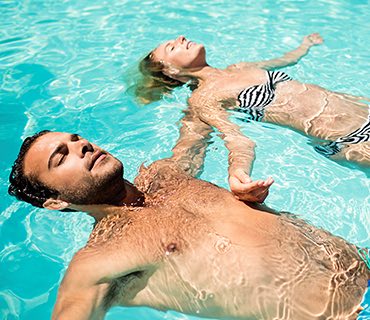 Aquacise classes
For guests seeking to lessen impact on their bones, joints and muscles, Aquacise fitness is for you. Aquatic fitness utilizes buoyancy to take extra tension and pressure away from stressed areas. Our class exercises range from basic aerobics to resistance training.
Glass Bottom Boat Tours
Quintessentially Caribbean, a ride aboard our glass bottom boats opens up a whole new world. Explore the natural beauty of the tropics from the turquoise sea. Each glass bottom boat tour is a thrilling adventure unto its own.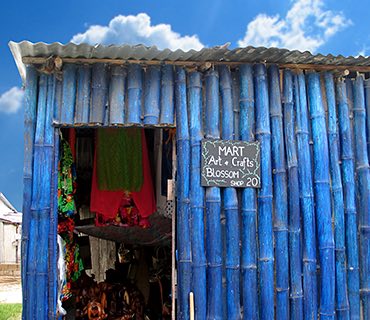 Shopping Tours
Explore the artistry of Jamaica with a visit to a local craft market where you will find tie-dye, wood carvings and block printed fabrics crafted by Jamaicans. Included in the tour is a stop at several duty free shops featuring an array of spirits, perfumes, and luxury goods.
Unlimited Golf
Guests of Couples Swept Away and Couples Negril are welcome to take their golf game to the Negril Hills Golf Course. Designed by Robert Simmons, the 6,333 yard-long, par-72 course features elevated tees and Bahamian grass greens, picturesque water hazards and gently undulating fairways for an outstanding Caribbean golf experience.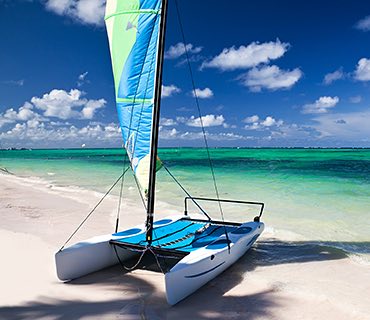 Catamaran Cruise
Enjoy the breathtaking beauty of the Caribbean sunset when you climb aboard a catamaran for a complimentary sail excursion complete with rum punch and swimming off the hull. Depart directly from the beach for this late afternoon sail to Jamaica's West End. Trips depart daily at 4:00 pm, except Sundays and Thursdays.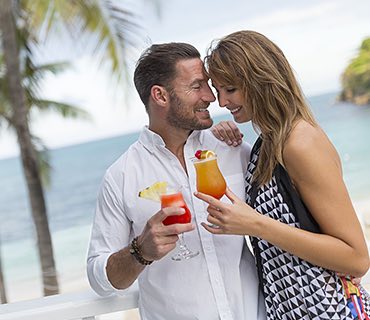 Trip to Margaritaville
Founded by singer Jimmy Buffett, Margaritaville in Negril captures the relaxed and friendly spirit of the Caribbean. Enjoy open-air dining, beach activities and island entertainment. Transportation via the Margaritaville Party Bus and entrance fee are complimentary.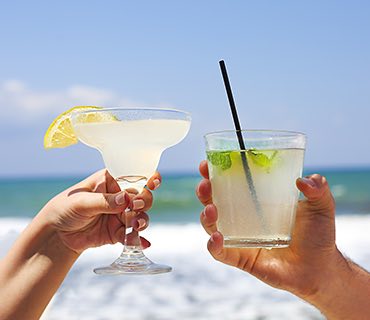 Trip to Popular Sunset Bar
Sunset Bar, known as Pushcart to locals, is one of our most popular excursions. A complimentary van takes you to an outdoor restaurant/bar on the cliffs in Negril's West End. Sit at a table right on the edge of the cliff overlooking Jamaica's beautiful coast and enjoy a brilliant sunset. This casual dining restaurant serves up true Jamaican cuisine and offers drinks, music and good vibes. Offered Wednesdays, Thursdays and Saturdays at 5:00 pm.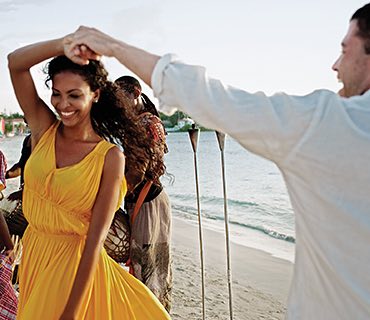 Dance Classes
From salsa to soca to reggae, guests move to the rhythm and dance to the beat during our lively dance classes held throughout the resort. Unleash your inner islander with true Jamaican music!
Beach Volleyball
Gather a few of your favorite couples for a competitive beach volleyball game on the main beach. Ask the Front Desk for times of play.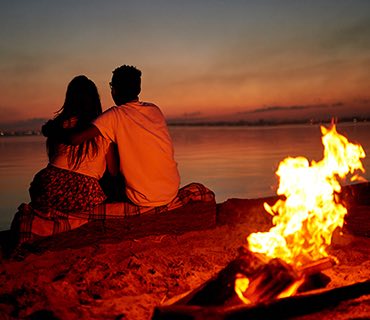 Beach Bonfire
Curl up with a blanket on a lounge chair at our beach bonfire and soak in the smooth sounds of acoustic guitar and melodic love songs every Wednesday at 10:30 pm.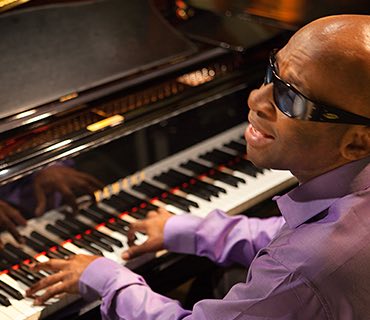 Piano Sing-Alongs
Get a kick out of Karaoke at the resort's Piano Bar. Located in the Great House near the Aura Bar. The Blazing Piano starts at 9:00 pm daily except Fridays and Sundays (Happy Hour available on these days at 9:30 pm).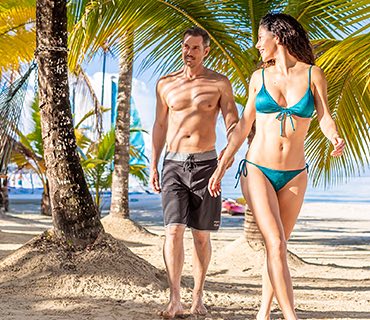 Morning Nature Walks
The resort offers guided morning nature walks through its lush and beautiful grounds, exploring the island's diverse flora and fauna.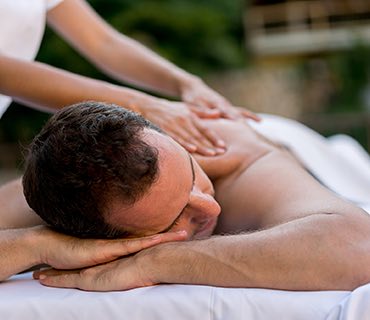 Massage Class
Bring home a new skill you can share. Learn the art of massage during our "hands-on" classes.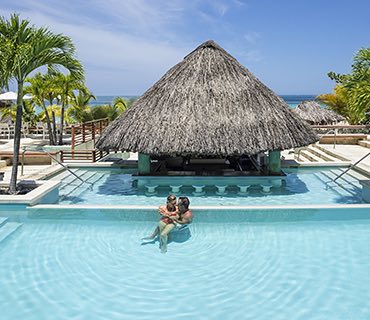 Three swimming pools
Sunbathe and socialize by one of three swimming pools, including the sun-splashed Main Pool overlooking the beach and the Cabana Grill pool, where tropical cocktails at the swim-up bar await.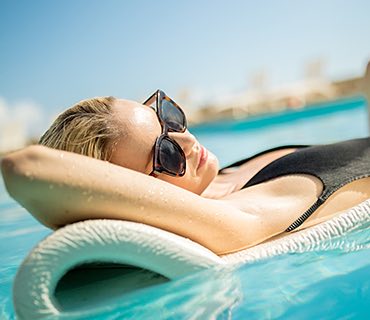 Five Jacuzzis
Soothe away stress in one of the resort's five open-air Jacuzzis surrounded by lush tropical plants and soaring palm trees.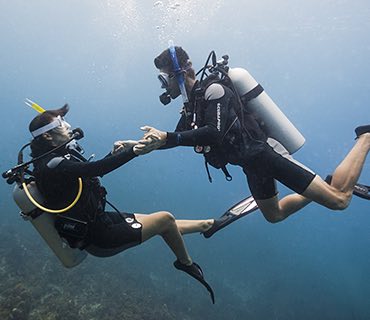 Scuba Diving
Explore Jamaica's underwater wonders with our exceptional scuba diving program. Whether you're an experienced diver or just starting out, you'll delight in day and night dives. LEARN MORE (links to new DIVING page content)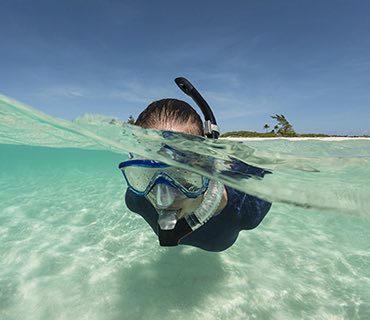 Snorkeling Tours
Hop aboard our glass bottom boats for a snorkeling tour to one of 30 different snorkel sites showcasing the island's natural coral reefs. Fins, masks and snorkels are all provided.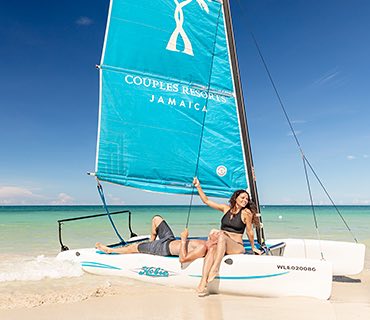 Hobie Cat Sailing
Sail the turquoise waters right off Seven Mile Beach. For those who've never set foot on a sailboat, beginner lessons are offered by our Watersports Staff.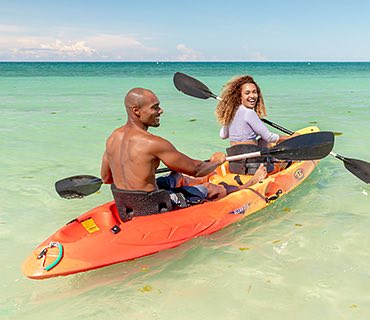 Kayaking
Our fleet of sea kayaks offers optimum speed and grace. Available as a single or two-person hull, each kayak has a closed-deck design with self-draining scuppers to keep you dry out on the water. Lessons offered daily, 9:00 am - 4:00 pm.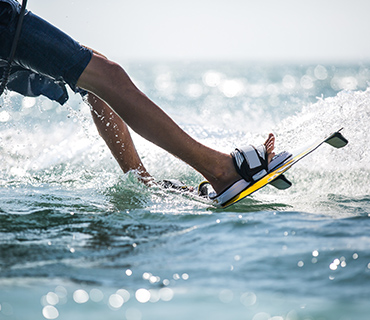 Water Skiing
Our high-powered water ski boats ride smoothly over the waves, pulling guests behind them on two skis, a mono ski or a wakeboard. Expert instruction available. Water skis, wake boards and life vests are included.
Windsurfing
The steady Caribbean breeze creates the perfect conditions for exhilarating windsurfing. Our state-of-the-art fiberglass windsurfers are perfectly sized so everyone can enjoy the experience. Equipment, life vests and lessons offered daily, 9:00 am - 4:00 pm.
Pool Volleyball
Head to the Main Pool for a casual or competitive game of pool volleyball. Create a team with a few of your favorite couples or check with the Front Desk for times and teams.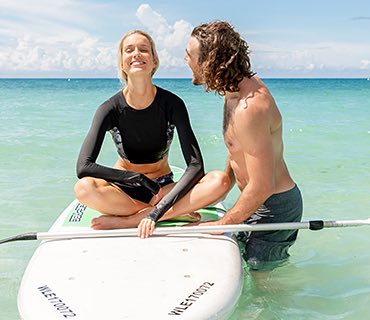 Paddleboards
Try this offshoot of surfing in our calm Caribbean waters. If you're a beginner, start by kneeling on the board and using your arms to propel yourself forward, then graduate to standing and using a paddle to navigate.