1-800-COUPLES
Check Availability
Already Booked?

Free Excursions
Free Golf + Scuba Diving
No Fault Cancellation
Roundtrip transfers from
the airport in Montego Bay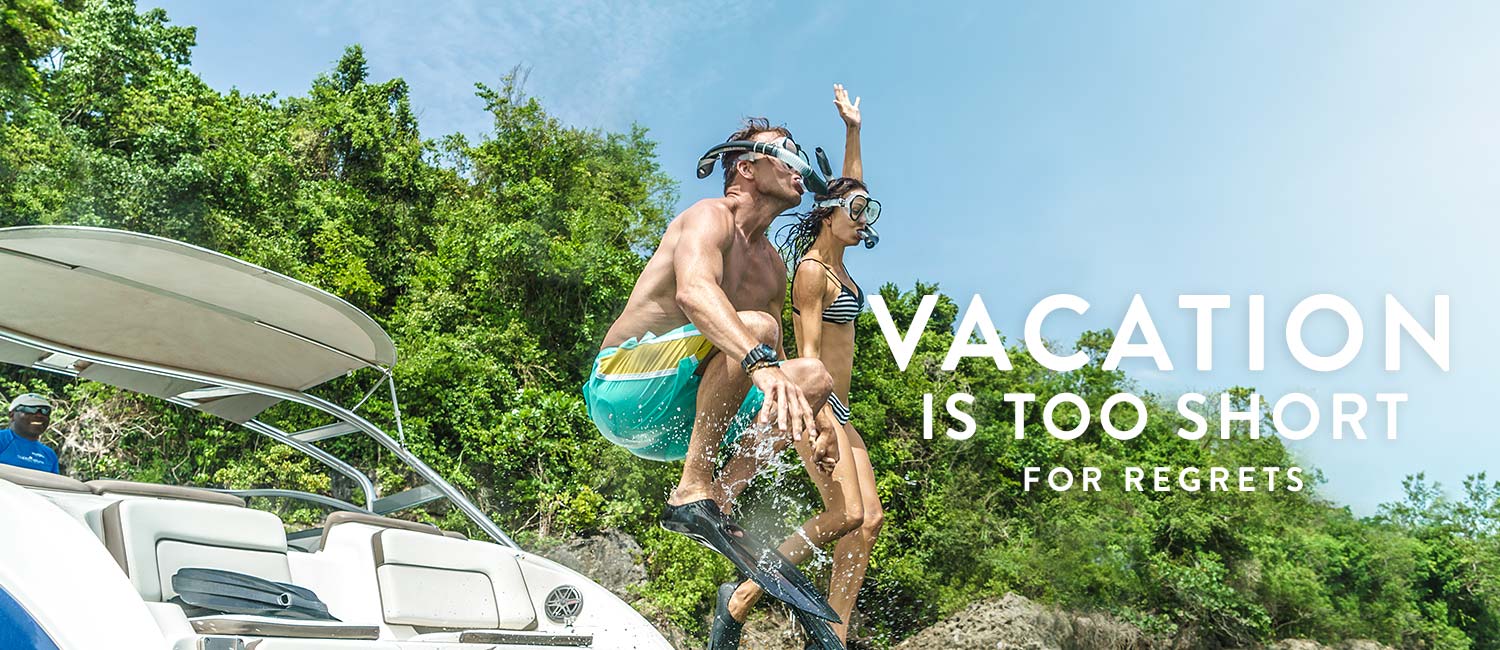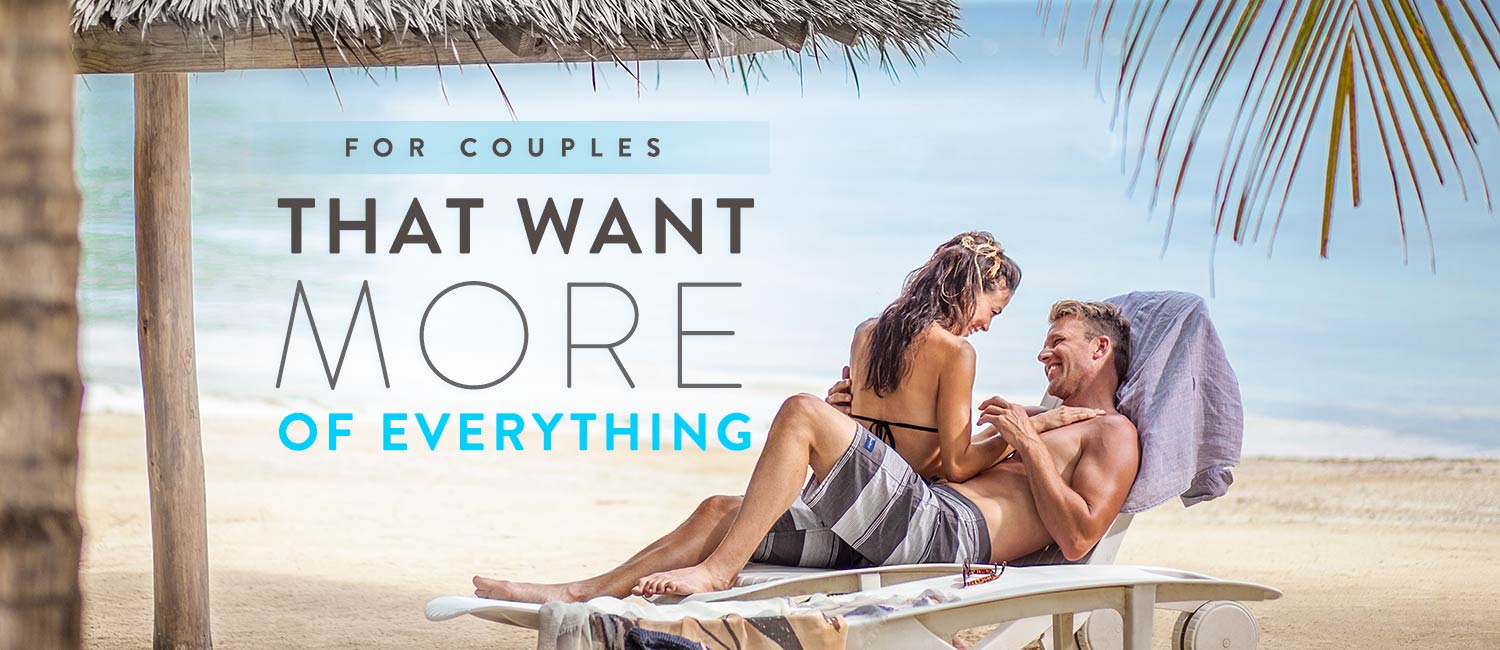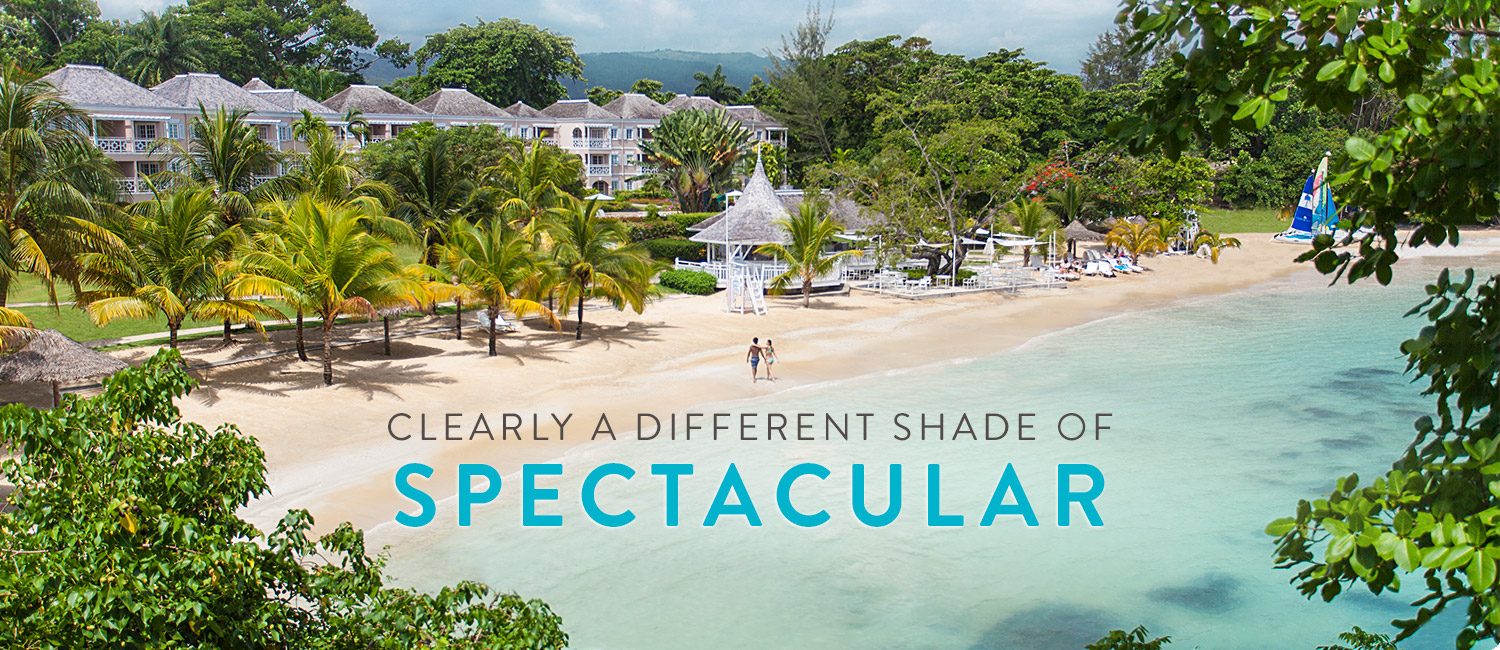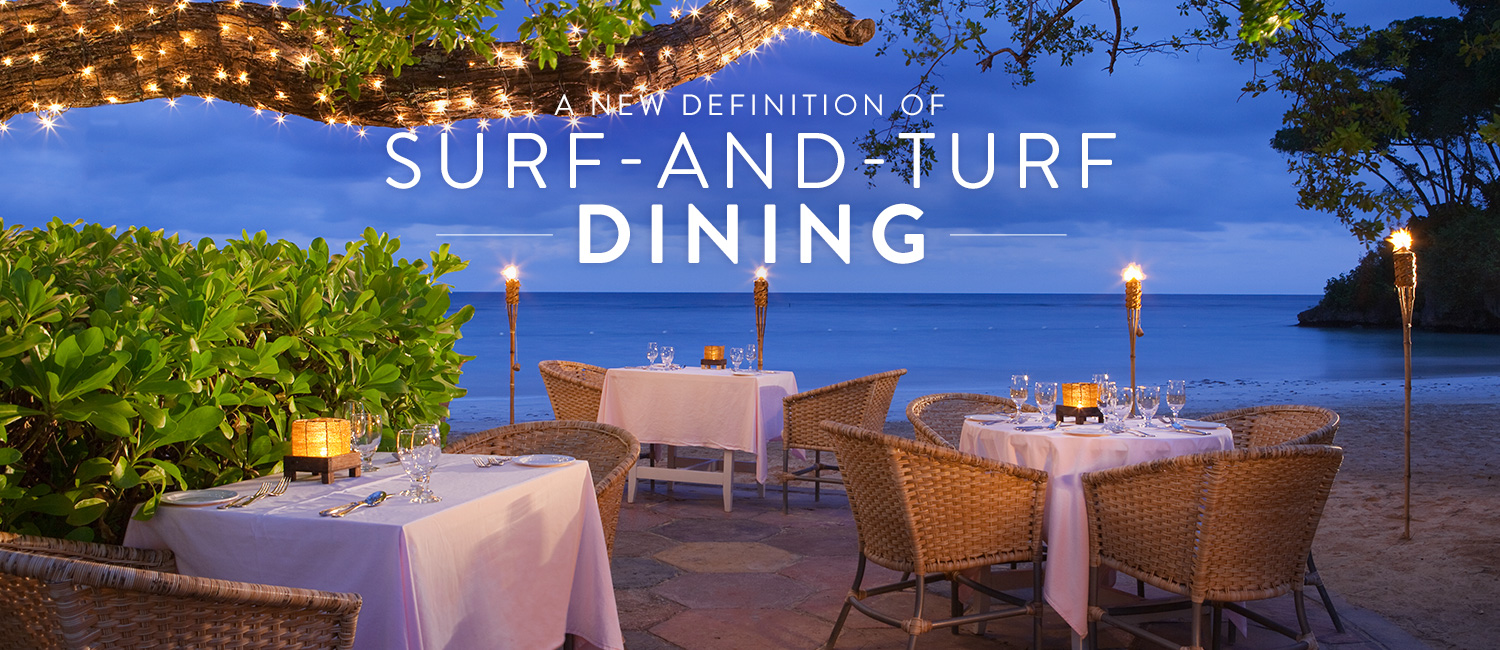 MORE IDYLLIC
At Couples Sans Souci, we spend every day dreaming up new ways to give you more. An extra splash of Myers's rum? A little more grilled lobster? Another dive, or round of golf, or hour of water-skiing? You bet! Because when you're heading to the "Jewel of Jamaica" for an all-inclusive getaway, getting more should be at the top of your list.
Explore our resort
Book on Couples.com

for the best price
plus

Free Excursions
Free Golf + Scuba Diving
No Fault Cancellation*
Free roundtrip transfers from
the airport in Montego Bay
Play Resort Video
Known as the "Jewel of Jamaica," Couples Sans Souci blends old world glamour with modern style. Tucked between the mountains and sea, this beachfront island gem has its own mineral grotto, mineral spring pool, and an iconic Piano Bar.
Quick Facts
150 Suites
5 Restaurants, 7 Bars
4 Swimming Pools, 3 Jacuzzis
Private Au Naturel Beach & Pool
Sports & Fitness Facilities
Spa
Everything's Included!
(Superior dining, unmatched excursions, & unlimited golf, tennis and diving!)
What do we love? Giving you a little more of everything you love! Because your getaway to Jamaica should include everything (except regrets).
We've won it all, too
Come check us out!
Year after year we win the most prestigious awards in the world of travel. We take the all-inclusive experience to the next level, preserving an authentic boutique vibe.
Ocho Rios
Discover things to do in Ocho Rios, Jamaica.
Learn More
"Fantastic resort"
This resort was amazing. Beautifully scenic. Great service. Tasty food. Lots of water sport activities to do. We enjoyed every minute of our trip. The resort staff was charming. It was above and beyond my expectations.
Dana L, Oshawa, Canada
"Welcome Home"
My wife and I have been to CSS seven times and will be returning there in 5 weeks. We go for 9 day and are treated like we own the place. Pierre does a great job of managing the resort and is very approachable if you have any concerns. The food is great; Casanova is the best, and at the top of the hill. The Gala on Friday is has everything you could want. Looking forward to all the staff, the food, the drink and Sunset Beach.
Bruce535 Barrie, Canada
"Relaxing"
Wonderful, relaxing resort with all the amenities. I'm not a spa person but the couples we met were pleased with the services. Snorkeling, para sailing and boating are all inclusive. We were there for the 9th anniversary party, which was an amazing extravaganza. Plan to go back next year for the 10th. The staff was wonderful. Very happy and friendly. Met several couples from Canada to the British Isles.
JeanneChicago, Chicago, Illinois
"Great Honeymoon Memories Made Here"
My bride and I spent a full week here. We stayed in a one bedroom suite just step away from one of out favorite restaurants (Palazzina). Food was great. Service was Jamaican-paced, warm and friendly. Lots of no extra cost activities available at this all-inclusive without leaving the property; bar games, watercraft, snorkeling/diving, classes, etc.
smith4529, Georgia
"Paradise"
This is the most amazing place! We loved every minute of our 8 days there!! We could not find anything to complain about! If I ever chose to go anywhere else I would look for some place just like this. We began planning our next trip back "home" on our departure trip! It was truly amazing!!
Janet G
"We fell in LOVE with with San Souci"
My husband and I were married at Couples San Souci on December 21, 2014. Our six night stay was stress free. Our only responsibility was to enjoy the resort and each other. Our wedding coordinator and the ENTIRE staff made us feel as if we were the only guests there. We will definitely be visiting again!
EbonyGoodrich
"Excellent!"
We just returned from our first trip to San Souci, and we will be back. After mourning our departure from paradise for an entire day (actually still depressed!) we have decided we need to go back! The resort in excellent, so beautiful! The staff is outstanding, and the food is 5+ stars and not too be missed! Everyone was so friendly and went out of the way to make you feel like you are part of the family.
TBetz, Minneapolis/st. Paul Minnesota
"Yes, that's chill time"
Excellent experience. We liked it very much and enjoyed every bit of it. All the staff is so nice and it's easy to get in the Jamaican mood - Yah mon! This all inclusive resort is really amazing and is top of my list for nice Caribbean time.
Motoo T, Geneva, Switzerland
SPECIALS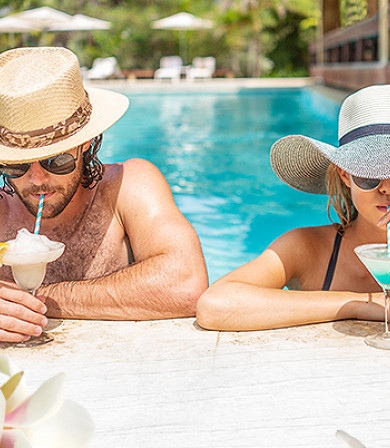 Spring Into Summer Savings
4-Day Flash Sale: $300 Resort Credit
Get a jump on summer fun with spring Flash Sale savings. Our four oceanfront all-inclusive luxury resorts make it easy with bonus cash to add a personal touch to your getaway. Plan a couples massage, fill your room with rose petals, or arrange a moonlit dinner for two on the beach.
Book from April 18 – 21, 2019
Travel from May 1 – Sept 30, 2019
More Details
View all Specials
CONNECT WITH COUPLES COMMUNITY
Chat with other guests, share stories and pictures of your Couples wedding or honeymoon, and discover a community of loyal guests and Couples enthusiasts.