1-800-COUPLES
Check Availability
Already Booked?

Free Excursions
Free Golf + Scuba Diving
No Fault Cancellation
Roundtrip transfers from
the airport in Montego Bay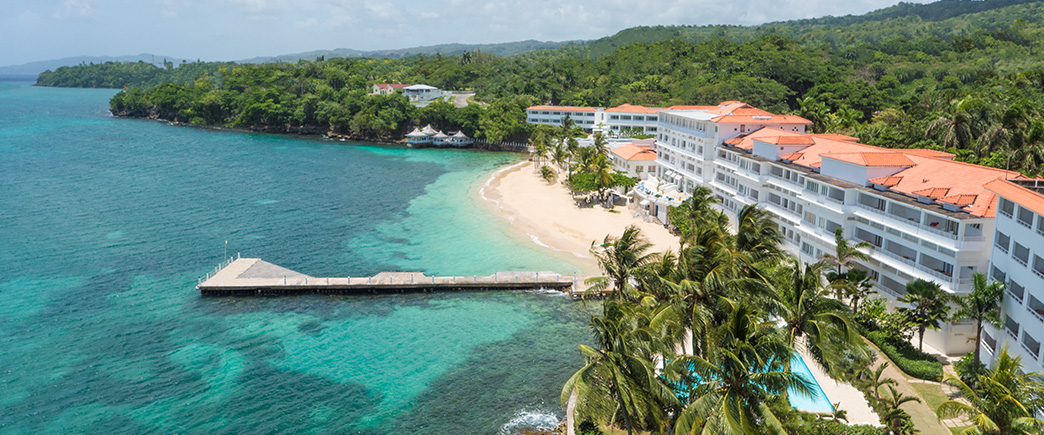 Rooms & Suites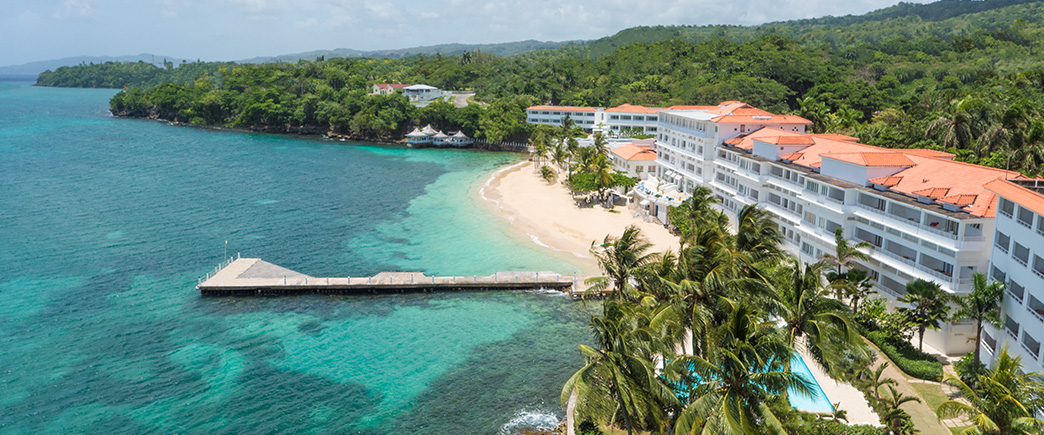 Vintage-inspired pastels capture the retro design sensibility of the rooms at Couples Tower Isle. Each of the well-appointed accommodations—complete with plush king-size beds—open out onto private balconies and patios furnished with wide cushion seating and an outdoor table.
Amenities
Plush King Size Bed

Private Furnished Balcony

Complimentary Personalized Mini Bar

Coffee Maker

Nightly Turndown Service
Gilchrist & Soames Bath Products

Salon-Style Hair Dryer & Bathrobe

Air Conditioning

Ceiling Fan

Flat Screen TV with Satellite Cable
Ample Bathroom with Zero Entry Shower

(Suites also include Jacuzzi tub)

IPOD/MP3 Player

Iron & Ironing Board

Safety Deposit Box
Amenities
Plush King Size Bed

Private Furnished Balcony

Complimentary Personalized Mini Bar

Coffee Maker

Nightly Turndown Service

Ample Bathroom with Zero Entry Shower
Gilchrist & Soames Bath Products

Salon-Style Hair Dryer & Bathrobe

Air Conditioning

Ceiling Fan

Flat Screen TV with Satellite Cable

IPOD/MP3 Player
Iron & Ironing Board

Safety Deposit Box

Private Sun Terraces

Personal Plunge Pool

Unlimited Oasis Spa Treatments

Private Villa Check-in
Introducing the
Oasis Spa Villas
at Couples Tower Isle
Signature Oasis Spa Villa

Indulge in the Caribbean's premier spa experience in our new Signature Oasis Spa Villas. Airy and ultra-exclusive, each of these spacious, exquisitely decorated 639-square-foot villas offers private access to our award-winning Oasis Spa, as well as its own private sun terrace, personal plunge pool and separate living room. Guests enjoy private round-trip airport transfers, in-villa check-in, and a custom spa itinerary featuring unlimited spa services selected in consultation with our spa concierge.
More Details

Private sun terraces
Personal plunge pool
Unlimited Oasis Spa Treatments
Separate Living Room
Private Round-trip airport transfers from Montego Bay
Oasis Spa Villa

Our brand-new Oasis Spa Villas are airy, ultra-private retreats located just steps from the award-winning Oasis Spa. Featuring a private sun terrace, personal plunge pool and sumptuous bedding, each luxurious, 493-square-foot villa offers the ultimate Caribbean spa experience. Guests enjoy private round-trip airport transfers, in-villa check-in, and a custom spa itinerary featuring unlimited spa services selected in consultation with our spa concierge.
More Details

Private sun terraces
Personal plunge pool
Unlimited Oasis Spa Treatments
Private Round-trip airport transfers from Montego Bay



Deluxe Garden

Located exclusively in the Main Building, our spacious, interior-facing Deluxe Garden guest rooms feature views of beautifully landscaped tropical gardens or the mountains beyond. These rooms are located in close proximity to the lobby and Oasis Spa.

King bed
Private furnished balcony
Complimentary personalized mini-bar
Flat-screen television with satellite cable

Deluxe Ocean

Featuring lovely ocean views, our Deluxe Ocean guest rooms are located in two beach-facing buildings overlooking the ocean. One building is in close proximity to the Fitness Center and Main Pool while the other is located directly in front of the pier.

King bed
Private furnished balcony
Complimentary personalized mini-bar
Flat-screen television with satellite cable

Superior Ocean

Our Superior Ocean guest rooms are located on the resort's southern tip. Offering easy access to the spa and these spacious rooms are located on the quieter side of the resort and have partial ocean views.

King bed
Private furnished balcony
Complimentary personalized mini-bar
Flat-screen television with satellite cable

Premier Ocean

Offering spectacular views of the Caribbean Sea, our Premier Ocean guest rooms are located in two centrally located buildings and afford a direct view of Tower Isle overlooking the beach and pool.

King bed
Private furnished balcony
Complimentary personalized mini-bar
Flat-screen television with satellite cable

Garden Junior Suite

Located on a higher floor of the Main Building, our spacious Garden Junior Suites with sitting areas offer stunning views of Jamaica's majestic mountain scenery. Bathrooms have freestanding walk-in showers and deep-soaking Jacuzzi tubs. Fully stocked mini-bars are replenished daily.

King bed
Private furnished balcony
Sitting area
Bathroom with freestanding shower and Jacuzzi tub
Complimentary personalized mini-bar

Ocean Junior Suite

Our beautiful Ocean Junior Suites feature a sitting area and romantic, unobstructed views of the Caribbean Sea and Tower Isle. Located on higher floors in the Main Building, these spacious accommodations have freestanding walk-in showers, deep-soaking Jacuzzi tubs and fully stocked mini-bars that are replenished daily.

King bed
Private furnished balcony
Sitting area
Bathroom with freestanding shower and Jacuzzi tub
Complimentary personalized mini-bar

One Bedroom Ocean Suite

Located on higher floors in the Main Building, our exclusive One Bedroom Ocean Suites have living rooms with wet bars and wall-mounted flat-screen televisions and separate bedrooms with flat-screen televisions and breathtaking views of the Caribbean Sea and Tower Isle. A fully stocked mini-bar, replenished daily, and deep-soaking Jacuzzi bathtub and luxurious walk-in shower complete these premium accommodations.

King bed
Private furnished balcony
Living room with wet bar
Bathroom with freestanding shower and Jacuzzi tub
Complimentary personalized mini-bar
Included With Your Stay
At Couples Tower Isle
24 hour Gourmet Dining
Unlimited Premium Brand Drinks
In-Room Dining
Nightly Entertainment
Unlimited PADI-Certified Scuba Diving
Water Sports
Activities
Golf
Tennis
Area Excursions
Complimentary WiFi