ALL THE EXTRAS,
AT NO EXTRA CHARGE.
WANT MORE?
LET'S GET STARTED.
Couples Resorts
Close
Book On
Couples.com
For the Best Price
Free
Excursions
Free Golf
+ Scuba Diving
+
No Fault Cancellation
Roundtrip transfers
from the airport
A SPECIAL TRIP DESERVES A SPECIAL ANNOUNCEMENT
Get our Limited Edition Message in A Bottle ($49 plus shipping)
You booked your trip to Couples... now, celebrate the excitement by surprising your love with our limited edition Message of Love. This hand-crafted treasure will impress your love and remain a long-lasting symbol of your unforgettable trip.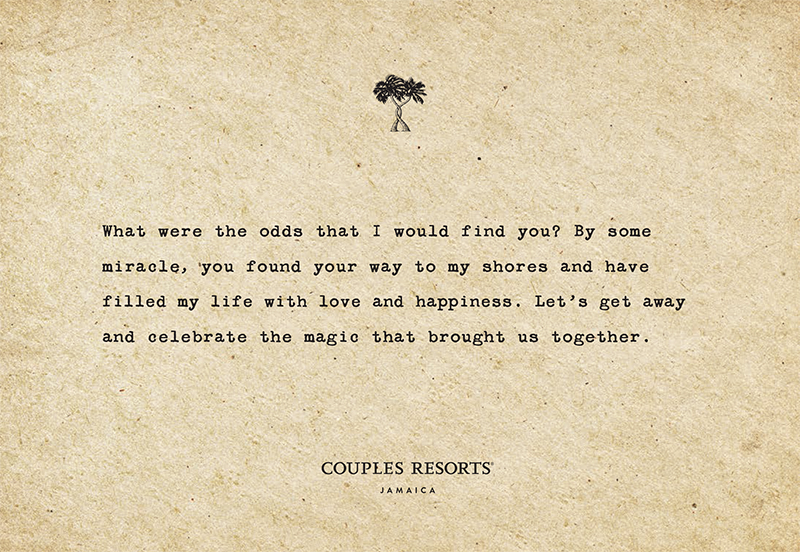 MESSAGE IN A BOTTLE INCLUDES
Scrolled message in stunning glass bottle
Museum-quality gift box (perfect to hold your trip photos)
Exclusive intro mini-guide to The Couples experience
Shipped direct to you to present to your love
For more information, please call 1.800.Couples Ext. 4 or e-mail us at romance@couples.com
Order Now
USA deliveries only