1-800-COUPLES
Check Availability
Already Booked?

Free Excursions
Free Golf + Scuba Diving
No Fault Cancellation
Roundtrip transfers from
the airport in Montego Bay
Staff Spotlight: Carlos Turner
25 Sep, 2017
Hi Couples Family -
This month as part of our Staff Spotlight Series, we are featuring Carlos Turner, Entertainment Team Leader at Couples Swept Away. Read on the learn more about this passionate staff member.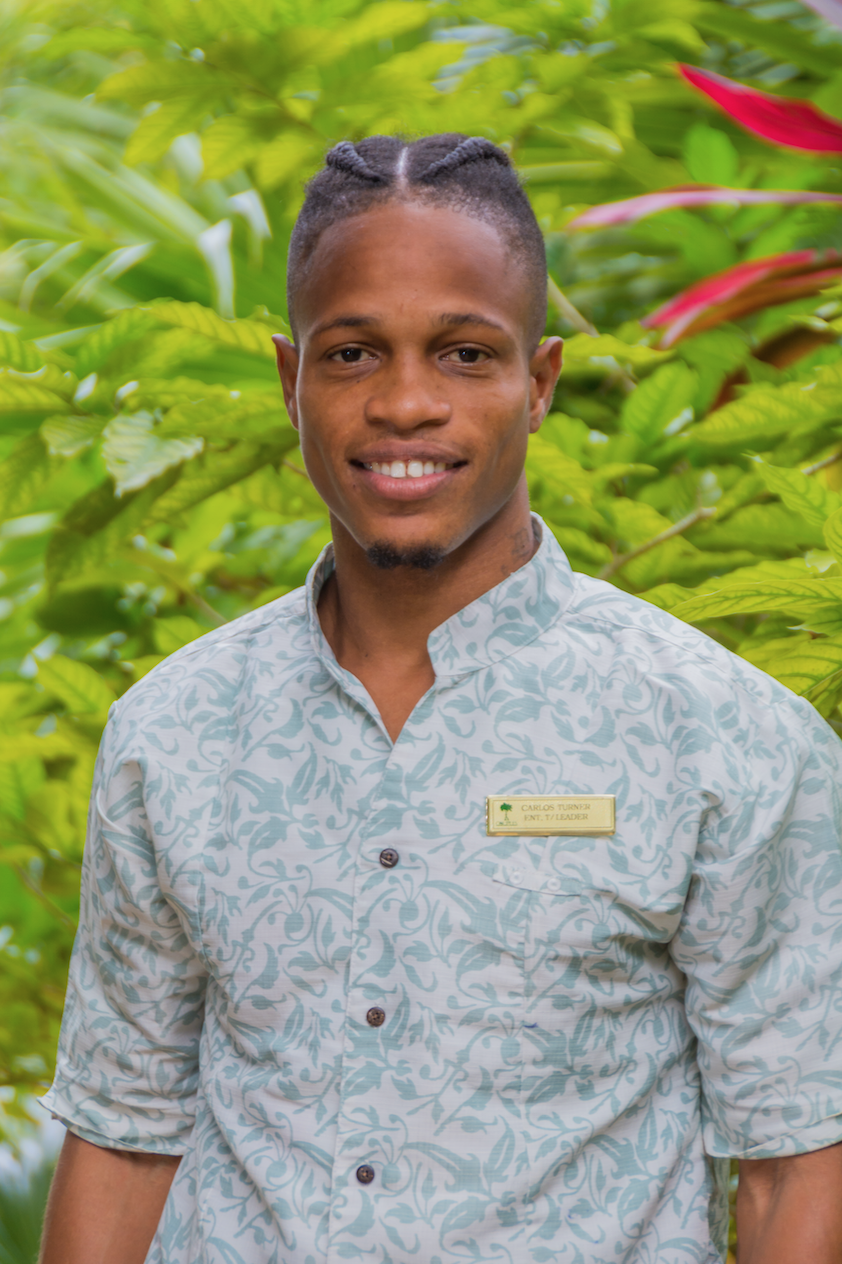 Carrie: How long have you been employed to Couples Resorts?
Carlos: 6 years
Carrie: What do you like most about your job?
Carlos: Interacting with guests and planning/executing special functions.
Carrie: How has working for Couples Resorts impacted your life?
Carlos: Working for couples resorts have enabled me to be a better-rounded individual. The work environment is very positive, which encourages me to be confident and innovative.
Carrie: What is your favourite food/dish?
Carlos: Brown stew chicken served with rice and peas
Carrie: Is there a particular person who motivates/inspires you at work?
Carlos: Ms. Karen Lanigan (GM)
Carrie: Tell us a bit about your family life
Carlos: I have a 5-year-old- son, Carson
Carrie: Describe Couples Resorts in one word...
Carlos: Fantastic
Carrie: What is your greatest achievement to date?
Carlos: I was awarded General Manager's Choice Award for 2016
Carrie: How did you get into your current role?
Carlos: Promoted from a entertainment coordinator to present position
Carrie: In your opinion, what makes Couples Swept Away so unique?
Carlos: Guests and staff has a family bond
Do you have a favorite employee you'd like to see spotlighted? Email me at carrie@couples.com.
One love,
Carrie