1-876-632-8200
Check Availability
Already Booked?

Free Excursions
Free Golf + Scuba Diving
No Fault Cancellation
Roundtrip transfers from
the airport in Montego Bay
Supporting Lauren Campbell in Miss Global Jamaica Pageant
09 May, 2016
Hi Couples family,
We are excited to announce that we are sponsoring Miss Lauren Campbell in this year's Miss Global Jamaica Pageant later this month. Lauren is 19 years old and is currently attending The University of the West Indies, where she is pursuing a bachelor's degree in Integrated Marketing Communications. She is passionate about dance, visual arts, giving back, and most of all, her home, Jamaica.
Learn more about why were are so taken with her below.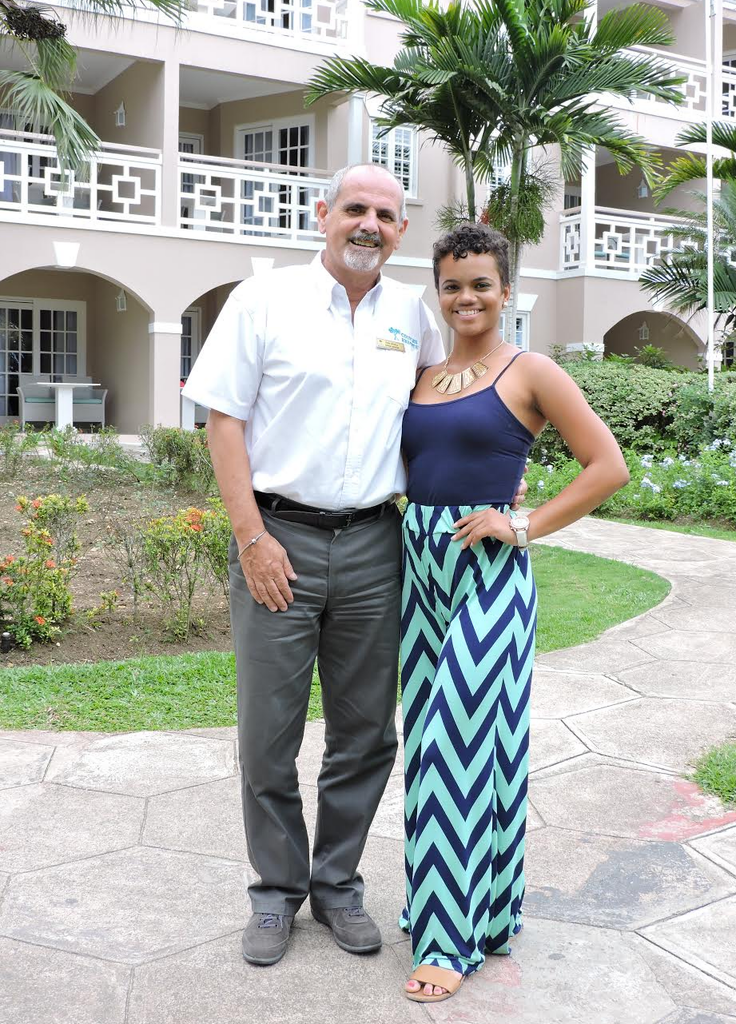 Carrie: Lauren, we are thrilled to be sponsoring you in this year's Miss Global Jamaica Pageant! We wish you the best of luck. Please tell us a bit about what makes you so unique and what you're most passionate about.
Lauren: My pleasure, and I am so happy to be on the Couples Resorts team. My passions include:
- Dance: It has become a part of my life from as early as the age of three. It never became monotonous nor did it ever feel like a chore. The stage is my place of escape, the only place all my burdens no longer exist, where I feel completely free. Dancing serves as a means of releasing stress and clearing my mind. I am currently apart of the Tony Wilson Dance Company at the Junior Ensemble level.
- Visual Arts: I began taking visual arts a lot more seriously in high school, where I found my passion in drawing and painting. Then eventually I explored my capabilities and found enjoyment in fashion design and interior decoration. These passions have caused me to hone my skills in sewing as well as sketching.
- Jamaica: Overtime I have developed an appreciation for my country, as I love Jamaica for its natural beauty, its tourist attractions as well as its non- commercialized spots for its authentic experiences. This passion has influenced me to develop a travel blog that highlights not only tourist attractions but spots which provide a real Jamaican experience based on natural elements or its people.
- Giving Back: I enjoy providing a helping hand where necessary and I enjoy putting a smile on people's faces. This is reflected in my involvement in Angels of Love Jamaica, which aims at caring for children with pediatric cancer, by encouraging these kids to keep fighting and that despite their situation there is a lot to be grateful for and a lot to appreciate and to look forward to in life.
Carrie: What would you say makes you unique?
Lauren: In my life it has been a long journey of trotting through various paths to find my purpose as well as who 'Lauren Campbell' really was. I knew I had numerous talents but I aimed at searching for what really defined me. I searched high and low to discover that what makes me, 'me' is my ability to be myself 100% without the fear of judgement. I truly admire who I am becoming, as I continue to develop a relationship with myself to love me for what I am – flaws and all. It has been a great journey and I discovered that I did not want to be known as 'Lauren the pretty girl' or 'Lauren the dancer' or 'Lauren the designer', but as 'Lauren the intellectual being, who is confident, reliable and is of more substance than that of a pretty face. I want to be known for my mind, my thoughts and my goals. I stumble now and then along this journey, but it has been amazing as I discover and mold myself into not only the truest version of myself but the best version.
Carrie: How do you feel about partnering with Couples Resorts for this pageant?
Lauren: I am extremely excited to be partnering with Couples Resorts in sponsorship. This union would help to combine my passion for Jamaica with my current goal of travel blogging and it will be intriguing to receive first-hand experience of the tourism industry. This is also the reason for approaching Couples Resort, because I aspire for this union to exist beyond the competition. I believe it benefits both parties, as I receive the opportunity to be in the pageant, and Couples Resort to gain more exposure within a different age demographic.
Lauren, we wish you the very best in competition this month!
One love,
Carrie and the Couples Resorts family